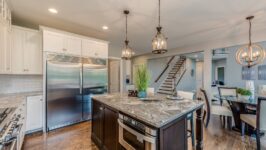 5 Popular Kitchen Layouts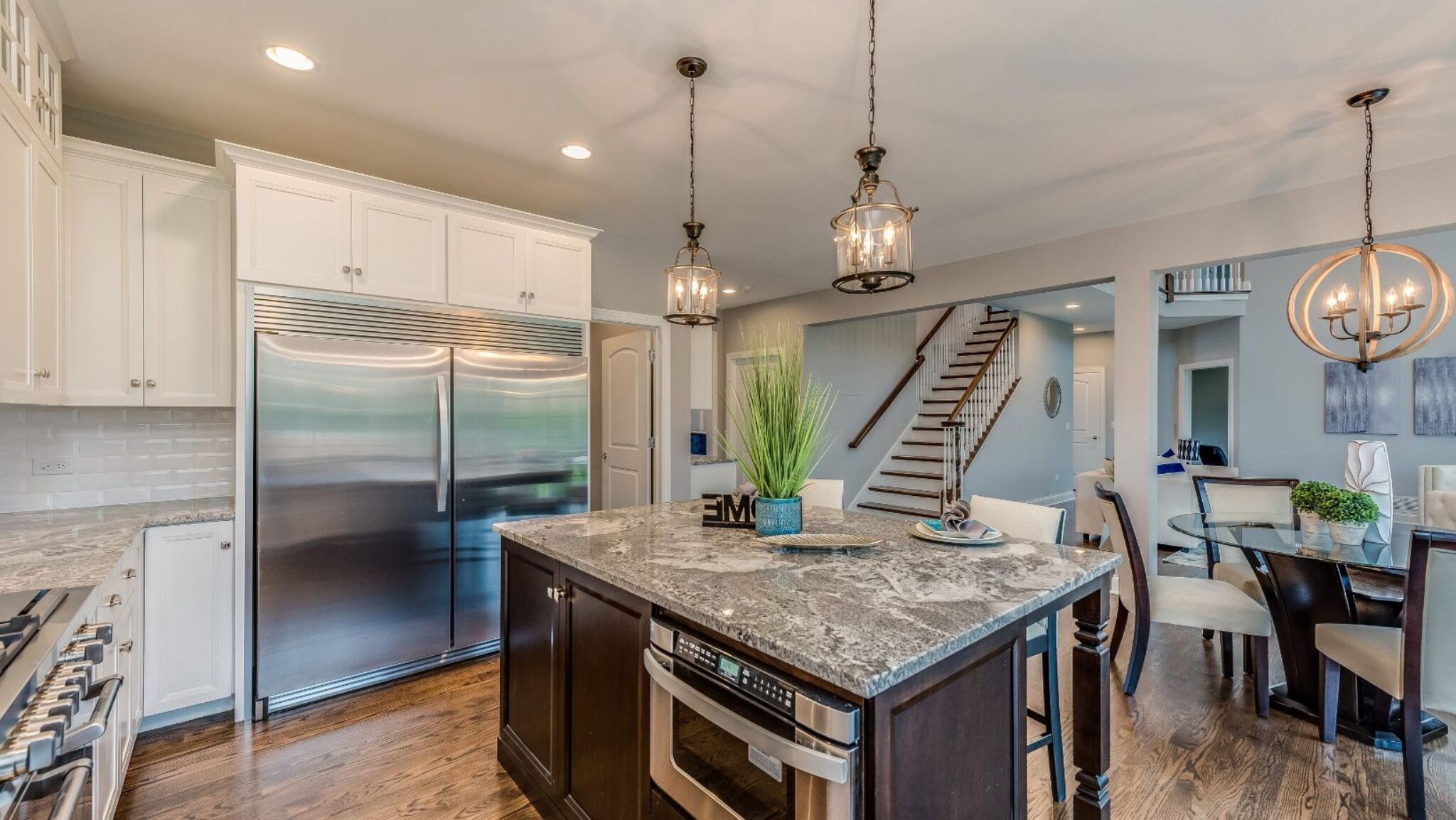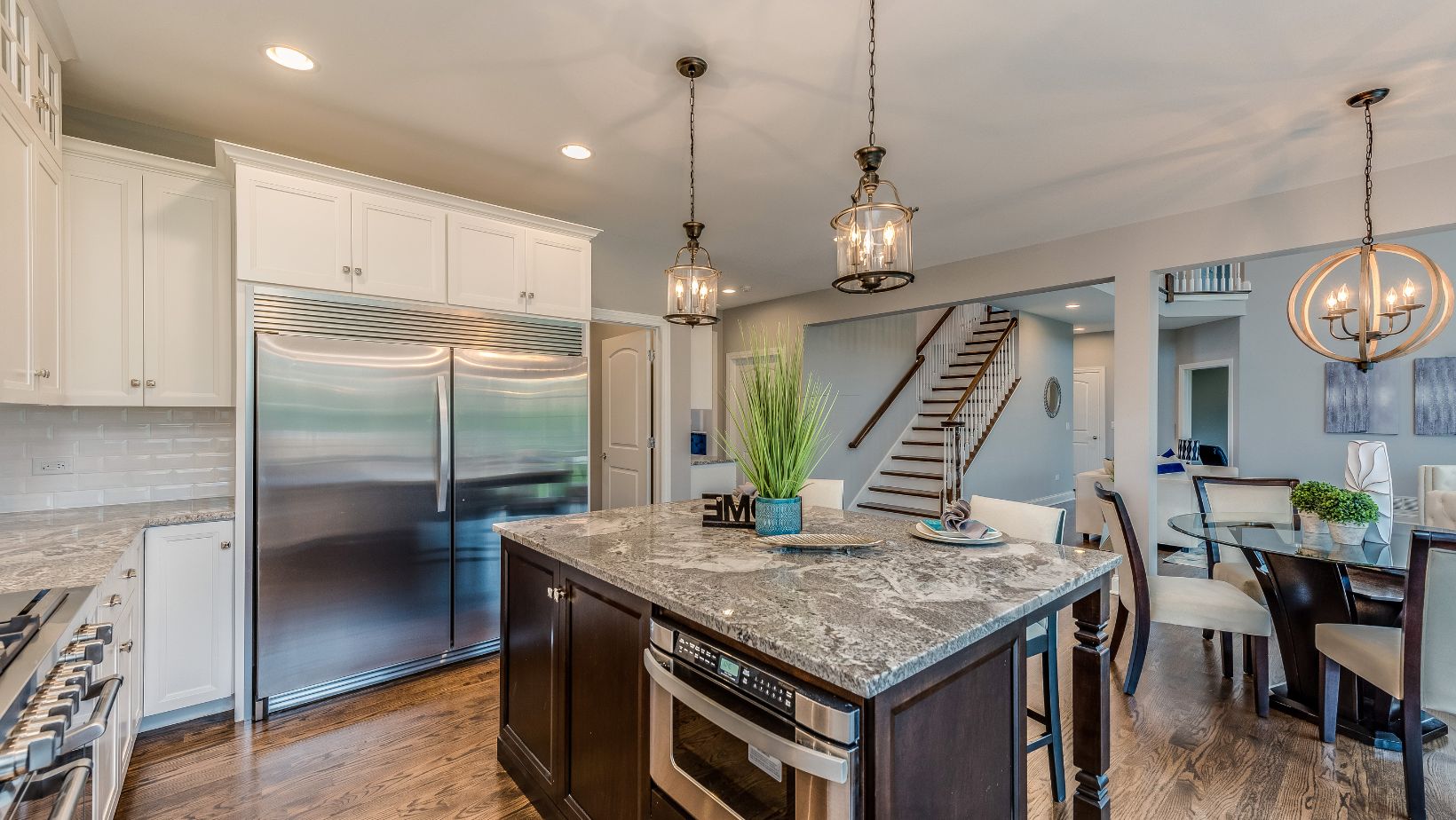 Deciding on the right kitchen layout for your kitchen renovation project is a big step. Check the page and become more informed about popular kitchen layouts.
Today's kitchens are designed by focusing on people's modern life practices, serving more than just as a cooking and storage area, but as a living space.
If you are moving into a new house or just remodeling your kitchen, you should think about your expectations, lifestyle, and cooking practices as well as some external factors, like the shape and size of your kitchen, the natural light it gets, storage and working areas you need to have, etc. In this regard, a kitchen design project requires contemplation so that you can have the kitchen of your dreams.
Deciding on the right kitchen layout by considering your needs and the potential of your kitchen is one of the essentials of this kitchen renovation project. We hope to make this work easier by introducing the most well-known kitchen layouts so that you know what to keep in mind to make the perfect choice.
1. The One-Wall Kitchen
This layout is especially perfect for small houses or loft apartments because it brings all functions together in a tiny place. As the name suggests, in one-wall kitchen layouts, kitchen appliances, countertops, sinks, and cabinetry are lined against a single wall. This way, it provides a perfect solution to regulate the kitchen flow efficiently in small kitchens. Besides, it is easy to benefit from the sunlight as nothing occupies the other three walls.
The one-wall kitchens' simplicity and easy installation make them an affordable alternative. For kitchens requiring an extra store or working area, a small floating island may be good if the room size allows.
2. The Galley Kitchen
Having two parallel rows of cabinetry with a narrow walkway at the center, The Galley kitchen layout is the most suitable choice for narrow kitchens.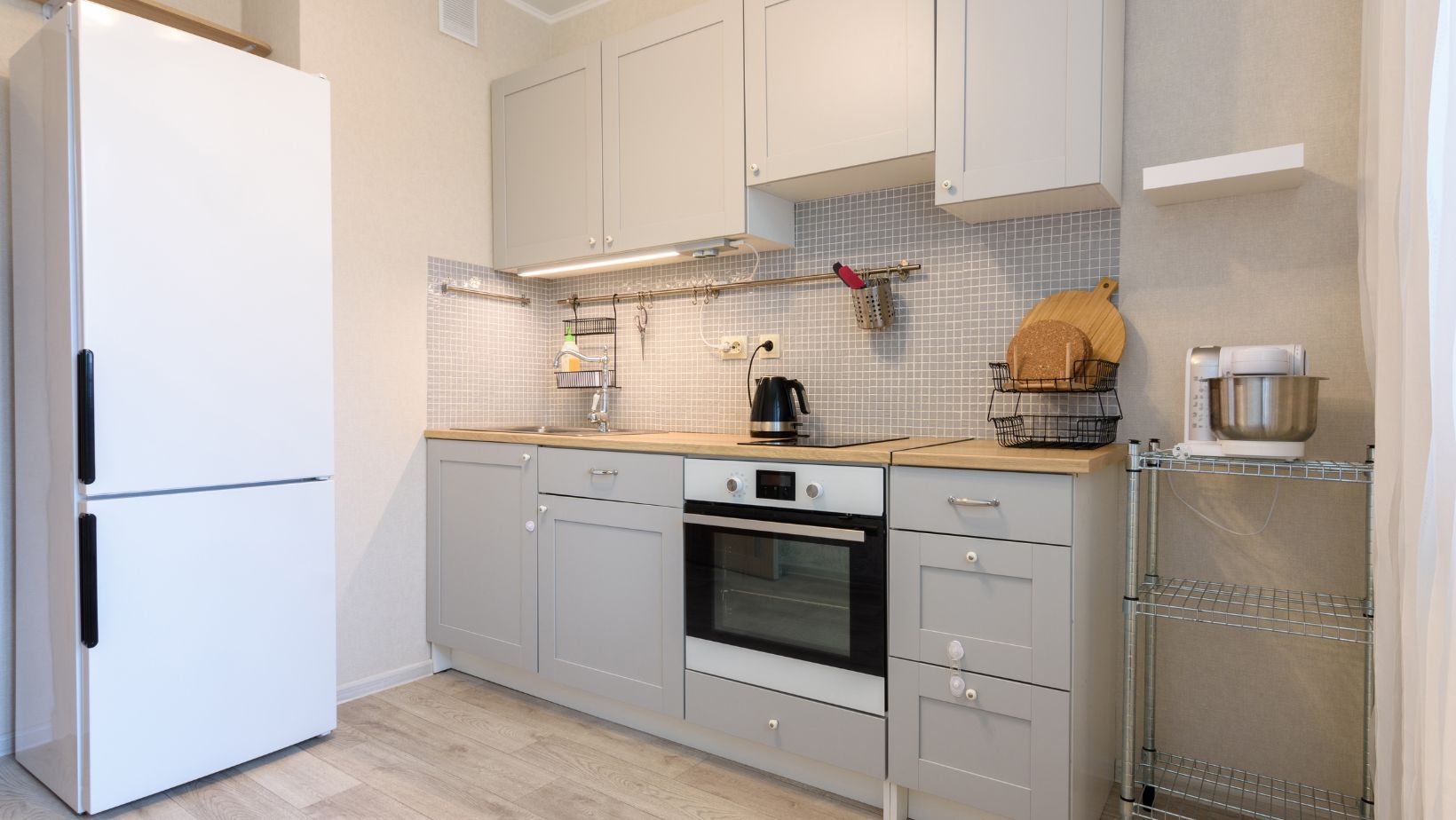 As one of the two other walls has the kitchen entrance, generally speaking, this layout leaves not much to utilize the empty places. Hence, the Galley kitchens are not actually a suitable choice for those who regard their kitchens as living space. However, this layout's affordability and functionality for narrow kitchens make it still one of the most well-known layouts.
3. The L-Shaped Kitchen
L-shaped kitchens leave two open sides, allowing for significant movement and working area by lining up appliances, countertops, and cabinetry on two adjoining walls. By following the kitchen triangle rule – having three easily accessible working areas for the sink, oven, and fridge, the L-shaped kitchens' functionality can be maximized. In addition to providing efficient workflow, the L-shaped also offers flexibility to turn the kitchen into a living space.
4. The U-Shaped Kitchen
Placing the units around three conjoint walls, U-shaped kitchens provide a massive space that can be utilized as cooking, storage, and living areas at the same time. This layout is suitable for medium or big kitchens as it requires enough space to occupy three walls without overwhelming the room. Once this is guaranteed, a U-shaped kitchen is a great way to maximize a kitchen's potential.
This layout also offers the chance to separate preparation and cooking areas, making it a great choice, especially for people who love to spend time working in their kitchens. If the room is big enough, having a dining table at the center may be a great way to utilize a U-shaped kitchen.
5. The Island Kitchen
This layout can be flexible if the room's capacity allows. This popular layout offers multifunctionality by creating enough cooking, preparing, and storage space. Along with all these, the island can also be used as a dining table. Accordingly, the island kitchens both provide great functionality and turn the room into a living space. If there is enough space between the island and the cabinetry surroundings, the island kitchen layout can provide efficient mobility and a spacious feeling in the area.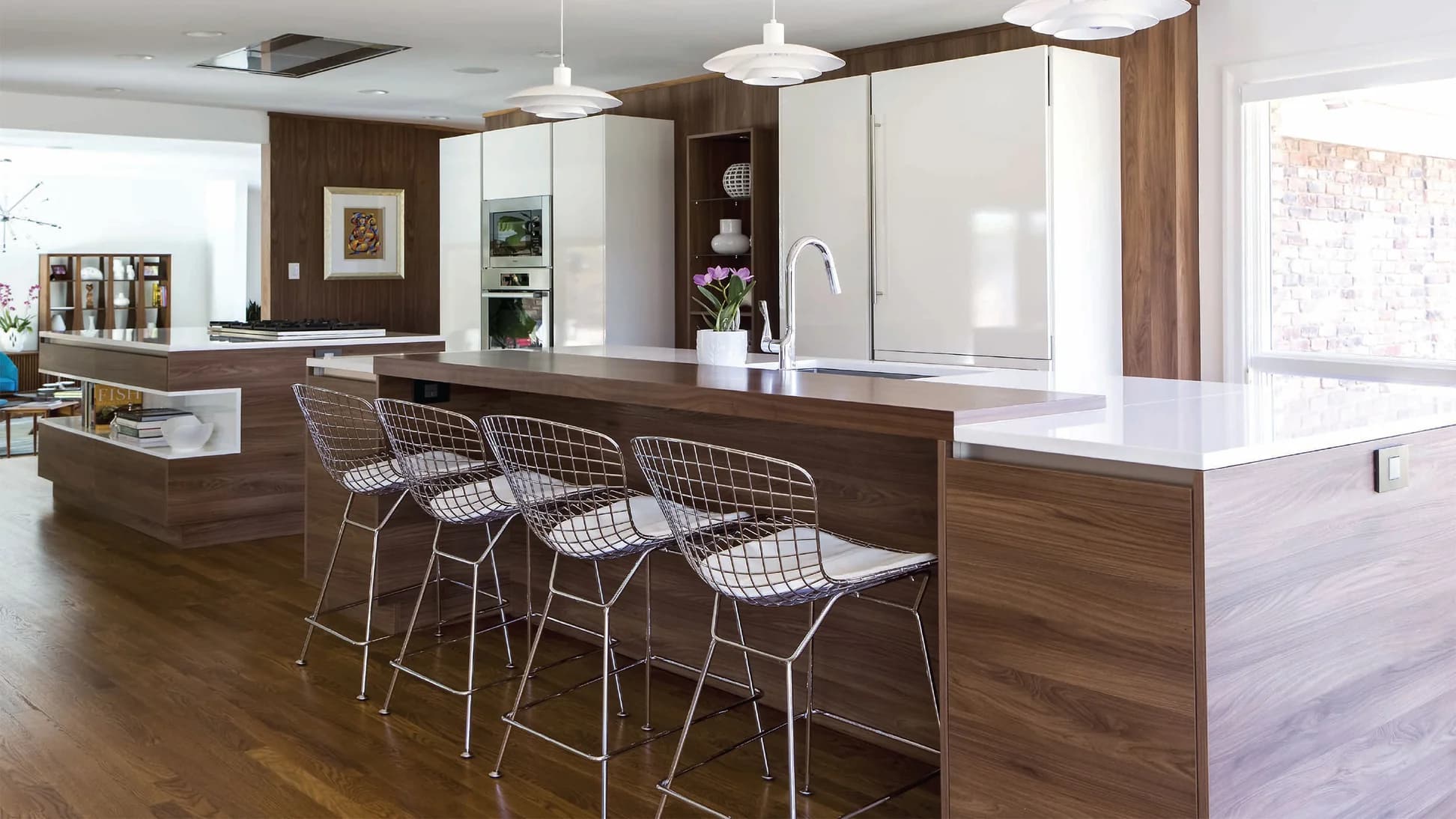 Now that you know the basics about popular kitchen layouts, it should become easier to decide on the one that matches your expectations and the requirements of your kitchen. However, professional assistance will ease the burden on your shoulders by taking all the variables into consideration. Besides, determining the right kitchen layout is just a portion of an entire kitchen renovation project, though it is essential. Working with a company with years of experience in kitchen renovation projects will bring you much closer to your dream kitchen.
Kitchen Hill has been a leading company in the field for many years, thanks to its commitment to guarantee 100% customer satisfaction with top-notch products, well-experienced services, and guidance. Reach out to get professional help and discuss the ways to bring your kitchen renovation to perfection: