About Harold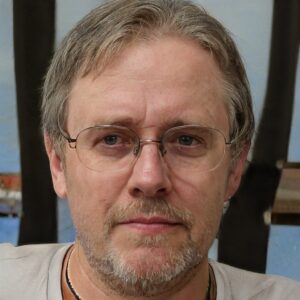 Hi everyone, I'm Harold, an avid DIY enthusiast and resident expert at "My Interior Palace" when it comes to repairs and renovations.
At this point in my life, I've seen and done pretty much everything that has to do with DIY projects and home repairs.
As I love writing as much as I love building and repairing things, I've decided to put my experience to good use and help others by creating DIY guides and how-to articles so they can tackle home projects on their own.
Background and Experience
As my father worked as a licensed contractor, I grew up surrounded by tools and building materials.
I was always fascinated by my father's ability to fix things and build something out of nothing and loved watching him work.
In high school, I started to earn my lunch money by joining him and his crew on the job and taking on some of the less complex tasks.
As I became more skilled, I started tackling various projects, from plumbing to painting, on my own, constantly improving my craft and learning new stuff.
While my primary career took me in a different direction, my childhood obsession with building and repairing things still runs strong and I use every opportunity to take part in different DIY projects both at my own home and helping others.
Hopefully, my articles and my experience will help and give confidence to novice DIYers to dive into their own projects and allow them to feel the satisfaction of knowing they've built something by themselves.
Of course, even for experienced DIYers, there is always more to learn, especially with how quickly the technology improves and evolves.
Even today, one of my greatest joys is discovering a new technique and putting it to work.
Contact Me
If you get stuck on your DIY project or have any questions about home improvement, don't hesitate to contact me through my email: [email protected]