Are Sheer Curtains Outdated in 2023?
When making decisions on how their home will look, a lot of people don't pay much attention to the selection of curtains.
They're often treated as an afterthought and something that's just there to cover the windows.
Still, as many interior designers will tell you, curtains can play a major role in adding character to the room and determining the general feel of the household.
This is especially true with modern home designs, often created for style-savvy homeowners who look for a more vibrant and dynamic living environment.
All this poses the question if the more traditional styles of curtains going out of style.
This is particularly the case with sheer curtains which have been around for ages. They have been used in homes since Victorian times.
In this article I'll take a closer look and explore are sheer curtains outdated or they still have a place in modern interior design.
So, let's dive in!
Are Sheer Curtains Outdated?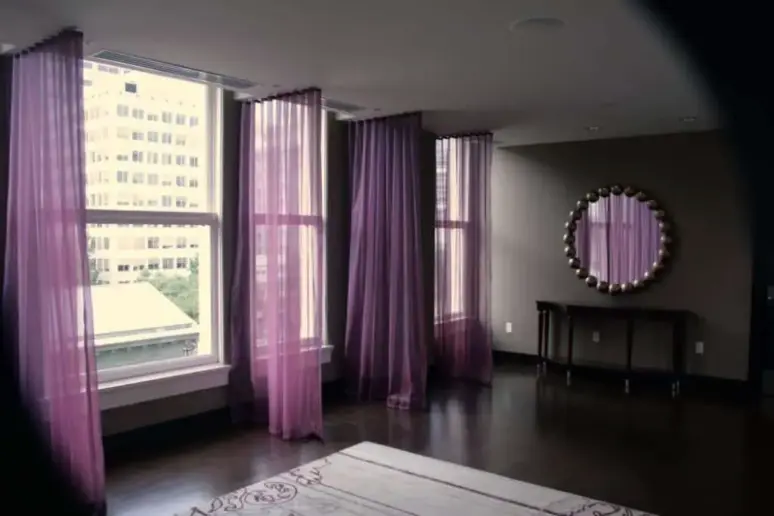 The first thing that comes to mind about sheers are traditionally long and white curtains.
You've probably seen these at your grandmother's house.
In most cases, all of them shared the same old-fashioned, slightly boring and dull, design.
Thinking like this, it's easy to believe that sheer curtains have gone out of style. However, the fact is that sheer curtains are now probably more popular than ever.
Still, modern sheers have gone a long way from your grandma's window coverings.
The developments in fabric technology and modern design trends certainly helped their resurgence.
Now, they're made from diverse materials and available in a wide range of colors and patterns.
Besides the opportunity for interior designers to creatively express themselves, the big reason for sheer curtains' recent boom is their functionality.
They are great for controlling the light in the room, providing insulation, and maintaining daytime privacy, while still letting the sunlight in.
Can Sheer Curtains Look Modern?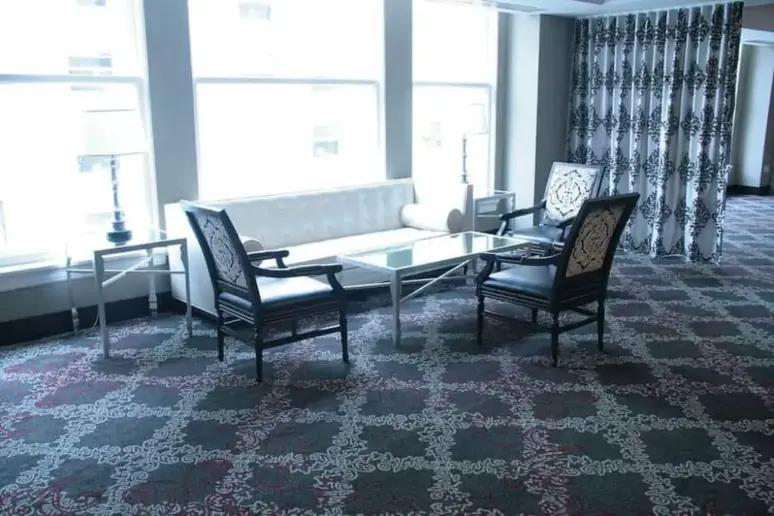 Modern interior designers have proven time and time again that sheer curtains can easily work with current trends in architecture and home design.
The range of options available to homeowners, but also the ability to go with now trendy minimalistic style, make sheer curtains more than a good fit in any fashionable home.
Making sheer curtains look modern is easier than you think.
With just a few handy tricks you can use them to add a breath of fresh air and a touch of elegance to your living space.
Use Different Rods and Headers
As sheer curtains are extremely light, you can use almost any type of rod to support them.
The recent interior design trends usually dictate the use of lighter rods as they give a more airy and chick overall look.
But you can also go with a heavier rod for a more dramatic effect to put more focus on curtains.
Different header styles also can have a big impact on how sheer curtains will add to the look and feel of the room.
Sheer curtains will always work well with traditional-style headers such as pencil or goblet pleats.
But, for a more modern look, try using grommet-top curtains.
These are curtains with grommets, or rings, set into the top of the panel. It will have the sheer curtain folding, giving it a clean and trendy look.
Another option is having rings attached to the top and inserting the rod through them.
Experiment with Colors, Patterns, and Textures
Classic white or off-white sheer curtains are, by far, the most used.
Still, it would be a shame not to let your creativity run wild and experiment with bolder choices of colors, patterns, and materials.
Depending on the other elements in the room, the curtain color can easily make it the focal point of the room.
Or, it can complement the rest of the interior design items.
Also, a bold and unusual pattern can give the space a whole new feel. Floral or geometrical patterns will certainly make the whole room more modern.
In addition, you can try using multiple sheer layers featuring different patterns or colors.
Achieving a striped effect is possible by alternating patterned and solid sheers.
Plus, a few layers of different color sheers will definitely add a new dimension to the whole space.
Furthermore, textured fabrics, like raw silk or lined, add more depth to the overall decor.
Think About the Overall Design of the Room
Of course, just combining color, textures, and patterns willy-nilly won't do you much good and make the room look better.
Whatever type of sheer curtain or hardware you use, make sure it complements the overall decor.
Only this way, your curtain ideas will be able to add an additional layer of interest, more excitement, and more depth to the room.
It will help you accentuate any item and make it the focal point.
Hitting the right combination will make the space look anything but old-fashioned.
When sheer curtain works well with other interior design elements the whole room looks more exciting, fresh, and stylish.
Another way to have sheer curtains impact the room is to use them as room dividers.
Having them separate larger spaces, especially in lofts or studio apartments, will allow you to play with colors and shadows, and still have the room look spacious and feel enjoyable.
Conclusion
Sheer curtains may have been around for hundreds of years, but their features make them a perfect fit for modern interior design creations.
Thanks to the translucent and flimsy materials they're made of, they perfectly complement other room elements.
But, thanks to the way they can control the lighting in the room, they can also make other interior pieces shine in all their glory.
All modern interior design trends go towards bright and lively rooms, and letting the light in, sheer curtains provide that exact feeling in the living environment.
It just goes to prove how timeless sheer curtains are and if you know how to use them, they'll suit both traditional and modern styles.
Considering how easily they integrate into trendy decorative designs; sheer curtains should definitely be on your mind when remodeling or designing your interior from scratch.