Cabinets To Go vs Home Depot – What's The Difference?
The look and feel of your kitchen will to a large degree depend on the cabinets you choose.
In modern interior design, cabinets are a staple in every kitchen and are often the key element in the overall kitchen style.
They can easily make an otherwise traditional kitchen look more modern, refresh the ambiance, and add a touch of class to the entire room.
Of course, the purpose of cabinets is not purely aesthetical, as they have an essential storage function and are the critical item for your everyday kitchen needs.
All this means that before you opt for specific kitchen cabinets, you should do your homework and research all the available options.
So, let's take a closer look at two very popular options when it comes to kitchen cabinets retailers.
I'll compare Cabinets To Go vs Home Depot and explore what makes cabinets from each store worth your money.
| | | |
| --- | --- | --- |
| | Cabinets To Go | Home Depot |
| Selection | Specializes in cabinets, with a wide range of styles, finishes, and sizes available | Offers a variety of home improvement products, including cabinets, but with a more limited selection |
| Quality | Offers high-quality, durable cabinets made from solid wood or engineered wood, with a limited lifetime warranty | Offers a range of cabinet quality, including lower-end options made from particleboard and higher-end options made from solid wood or plywood, with varying warranties |
| Customization | Offers customization options, such as personalized design consultations and free 3D design tools | Offers limited customization options, such as in-store design consultations and online design tools |
| Price | Typically offers mid-to-high range prices, with discounts and promotions available | Offers a range of prices, with lower-end options available at lower price points, and higher-end options available at higher price points |
| Customer Service | Offers personalized service, including in-store consultations, online design tools, and installation services | Offers in-store consultations, online ordering, and installation services, but with less personalized attention |
Cabinets to Go Information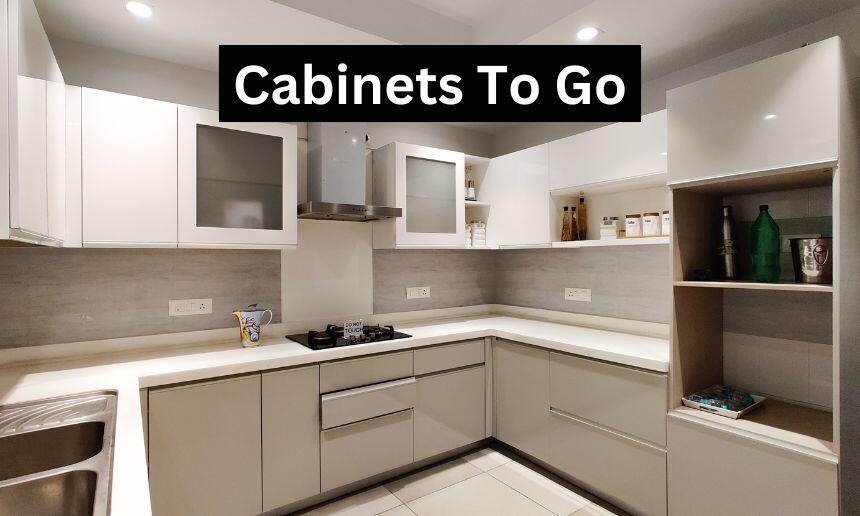 Established in 2008, Cabinets to go has quickly gained a reputation as one of the most trusted brands in the kitchen furniture business.
As its name says, the company specializes in cabinets and has stores and home design centers in more than 75 locations across the US.
The headquarters are based in Lawrenceburg, Tennessee, while most of the stores are located along the East Coast and in the South.
While the focus is on kitchen and bathroom cabinets, Cabinets to Go also offers its customers some supporting items, including flooring, sinks, and counters.
Kitchen cabinets are available in a variety of styles and sizes grouped into two major types: custom-built and custom stock cabinets.
When the customer orders a custom-built cabinet, it will arrive at the home address already assembled and ready for installation.
On the other hand, custom stock cabinets are only available as RTA (ready-to-assemble) items.
Home Depot Information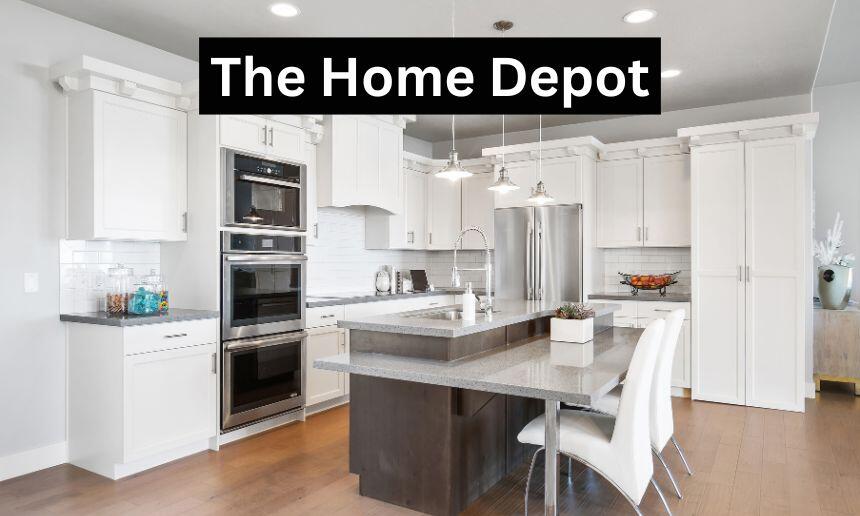 Home Depot is one of the largest home improvement retailers in North America. They have more than 2,000 stores across US and Canada, with locations in every state.
It's often said that every US citizen can reach a Home Depot store within an hour. Unlike Cabinets to Go, Home Depot doesn't have such a narrow specialization.
Rather, they sell all kinds of items, equipment, and tools related to construction and home improvement.
However, Home Depot still does have a dedicated kitchen design center in every store, offering, among other things, kitchen cabinets.
There, you can choose between in-stock cabinets, custom cabinets, or opt for a cabinet makeover (drawers and doors replacement only).
Most of the in-stock options are sold under their in-house brand, Hampton Bay.
They do carry other brands as well, mainly in basic to mid-tier. Despite the larger offerings, the diversity of styles is not that great.
Cabinets to Go vs Home Depot – What's the Difference?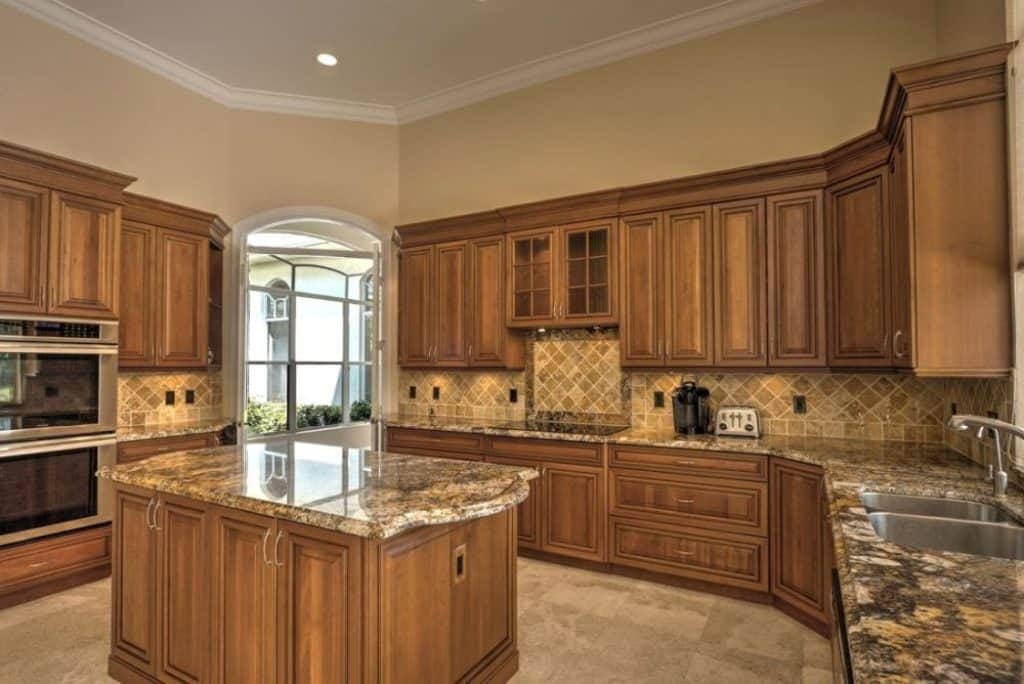 Most of the differences between these two kitchen cabinet retailers come from the difference in size and scope of each company.
As a smaller business, Cabinets to Go has a rather different approach compared to large retail chains such as Home Depot or Lowe's.
They're more customer-oriented and put emphasis on connecting homeowners with interior design experts, so they can find the best possible solutions for their kitchen.
Home Depot as an extremely large store selling a wide range of products can rarely provide such a level of attention to a single customer.
However, with such a large company behind them, Home Depot is able to carry much larger stock and offer more ready-made options.
Besides this major difference concerning business philosophy, the two companies differ in other ways, too. The most significant distinctions are listed below.
Design
As a company specializing in kitchen cabinets, Cabinets to Go is able to provide a more comprehensive design offer and deliver more products belonging to the premium tier.
They're able to cater to every single customer and tailor their product to suit any idea that customers can have.
You can choose more modern and contemporary designs but also go for Shaker-style or raised-panel if you want a more traditional look.
Home Depot's products are more standardized and commonly uniform in size and style.
This leaves customers with less flexibility to arrange their kitchen space in a way they would like.
However, if you don't look for anything more than a standard design, you can have your kitchen cabinets ready almost immediately.
Quality And Durability
As most of their products are custom-made, Cabinets to Go mostly sells cabinets that are made from vetted materials and invest a lot of craftsmanship in every piece they sell.
Frames are commonly made of solid birch, while the sides are coated with wood veneer.
Because of all this, they're able to offer the impressive build quality and fairly long durability of their products.
When it comes to Home Depot, the quality may vary, as they carry different brands of kitchen cabinets.
However, their in-stock options are usually made of somewhat cheaper materials, mostly a mixture of particleboard and medium-density fiberboard (MDF).
The problem with these materials is that they can be rather susceptible to moisture.
Obviously, this can be a problem for furniture used in the kitchen and impacts its durability.
Customer Service
Shopping in each of these two stores and subsequent support can be a vastly different experience.
As I already mentioned, Cabinets to Go is mostly service-oriented and usually carries no stock.
However, you will be able to easily get an appointment with an expert and check out a wide range of a fair number of full or partial mock kitchens.
As a store that doesn't prioritize kitchen cabinets, Home Depot can't provide this level of attention to every single customer.
However, the size of the company also means that they have vast resources behind them and can dedicate a lot of manpower to customer service.
This still makes for a pleasant shopping experience, even though your assigned cabinet expert may not be on the level of those working at Cabinets to Go.
Conclusion
If you're shopping for kitchen cabinets, both Cabinets to Go and Home Depot deserve to be taken into consideration.
While they will provide customer experience, both have their advantages and downsides.
Cabinets to Go may make you feel more valued as a customer and be able to answer almost any request when it comes to cabinet design.
On the other hand, the shopping experience at Home Depot is not as personalized, but the size of their business means that you may often be able to get a great deal when purchasing kitchen cabinets.
Plus, they're much more likely to have a store in your area.
Ultimately, it all comes down to personal preference and your specific plans on how your kitchen should look and feel.