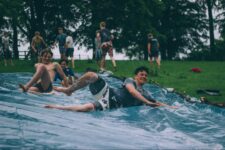 Creative Ways to Use Tarpaulin in Your Everyday Life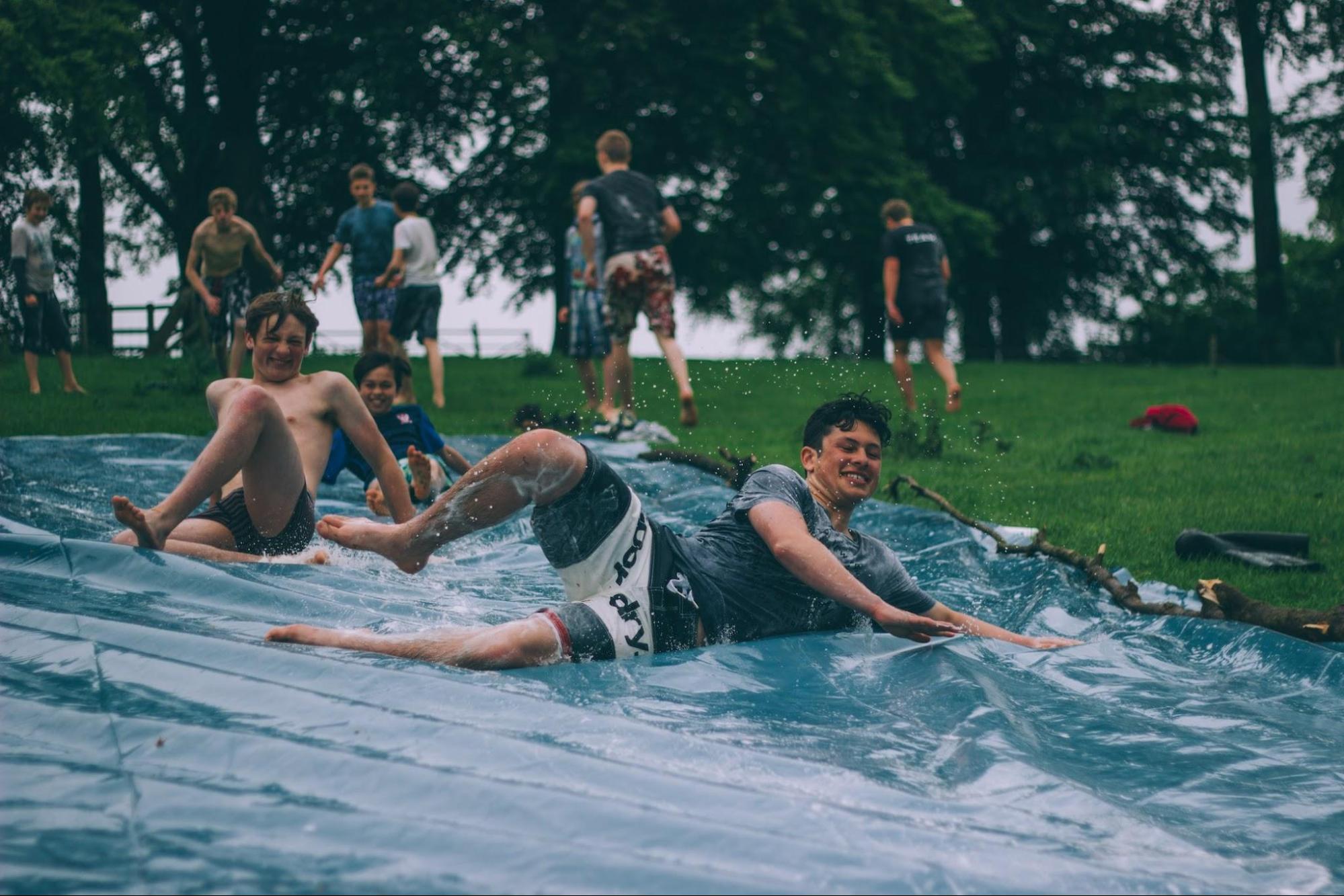 Do you have a tarpaulin lying around the house and aren't sure what to do with it? If so, look no further — we've got all of the creative uses for tarpaulin covered!
This versatile material can solve all kinds of everyday problems at home, including makeshift furniture and laundry day simpler. Whether you're living in an RV or just want some clever hobby ideas, using a tarpaulin can open up limitless possibilities. Read on to discover how this humble canvas product is capable of transforming your life!
Image source: https://unsplash.com/photos/mGFJIUD9yiM
Protect Your Car from the Elements
As much as we love our cars, sometimes we can't keep them safely stored away in a garage. Perhaps you're living in an apartment complex with limited parking options, or you're traveling for an extended period of time. Whatever the reason may be, leaving your car outside can expose it to harmful elements like direct sunlight, wind, rain, and snow. But don't despair just yet. If you have a waterproof tarpaulin at hand, you can protect your car from these environmental hazards. These heavy-duty covers are designed to withstand the elements, keeping your vehicle clean, dry, and free from dust and debris. Plus, they're easy to install, making it a hassle-free way to care for your car and extend its lifespan.
Create a Waterproof Picnic Blanket
Enjoying the great outdoors with family and friends is always a blast, but a soggy, damp blanket can put a damper on any picnic or outdoor event. In this case, you want to invest in a waterproof picnic blanket, or you can also make your own using a tarpaulin! Simply cut the tarp to your desired size, hem the edges for a clean finish, and you have a waterproof picnic blanket that will keep everyone dry and comfortable.
Aside from being able to relax and enjoy the day without worrying about a wet blanket, you'll also have a durable, long-lasting blanket that can handle any adventure. Don't let a little rain ruin your outdoor fun; make the most of your time outside with a high-quality, waterproof blanket!
Make a Sturdy, Waterproof Bag for Carrying Groceries
Tired of flimsy grocery bags that break at the worst possible moment? Want something that can brave any weather and hold all your essentials? Look no further than a sturdy, waterproof bag designed for carrying groceries or any other items you need on the go.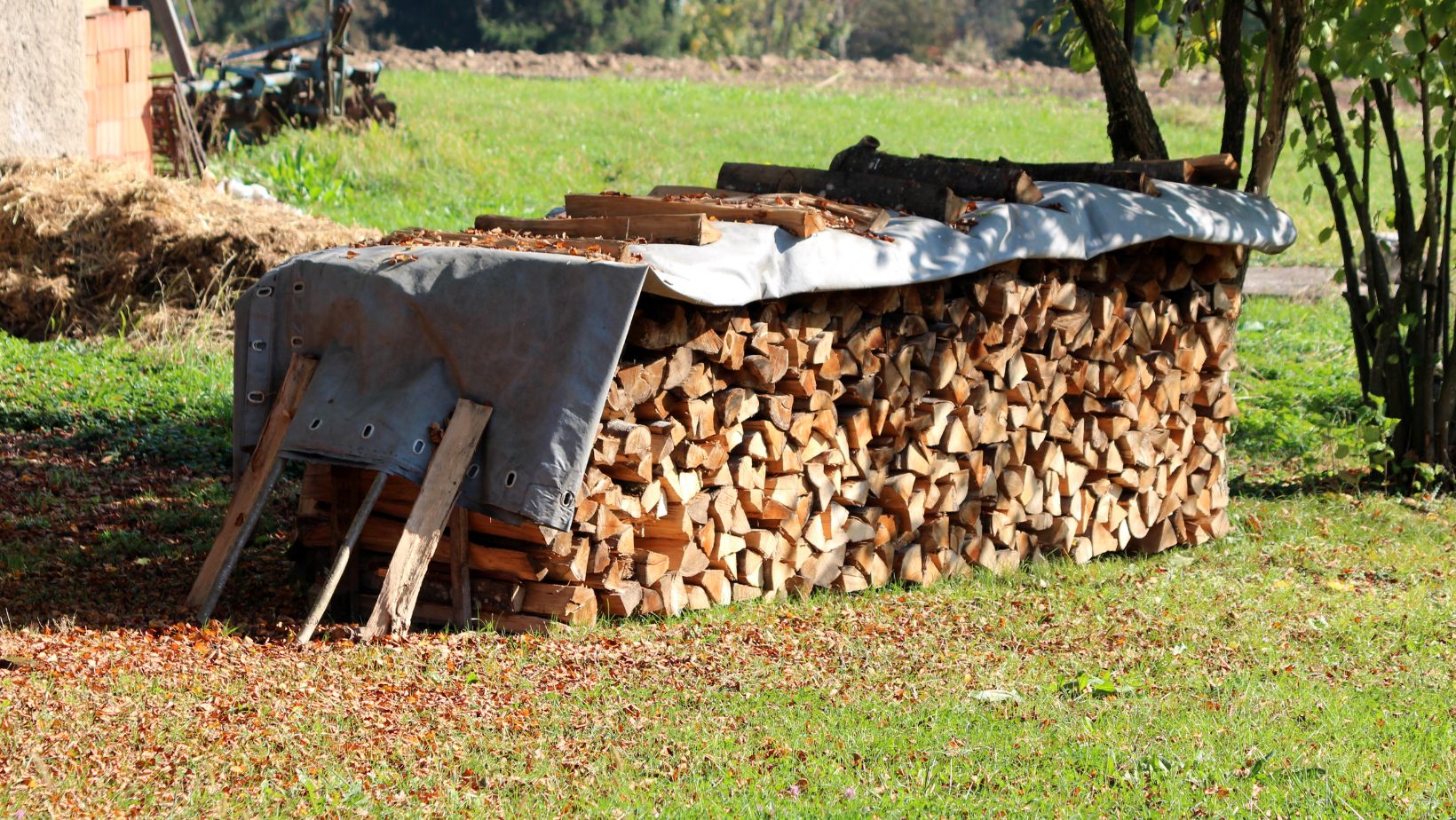 Thanks to its durable material and spacious interior, this bag is perfect for those big shopping trips or outdoor adventures. You won't have to worry about your items getting wet or falling through the bottom anymore. Get ready to take on any challenge with this reliable and stylish bag in tow.
Design an Outdoor Hammock with Tarpaulin and Rope
There's nothing quite like spending an afternoon lounging in the great outdoors, and an outdoor hammock is the perfect way to indulge in that leisurely pastime. With just a few simple materials, you can create a cozy spot to relax and let the cares of the day slip away.
Using tarpaulin and rope, you can fashion a sturdy and comfortable hammock that will withstand the elements and provide a snug refuge from the hustle and bustle of everyday life. Whether you're reading a book, enjoying a gentle breeze, or just taking a well-deserved nap, your new outdoor hammock is sure to become your new favorite spot to unwind.
Construct an Outdoor Playhouse or Fort for the Kids
Kids love playing outside, and having their own space to play is even better. For those looking for an easy and affordable way to create a play area, a DIY outdoor playhouse or fort made with tarpaulin is a great option. With just a few materials and some creativity, parents can create a fun and exciting space for their kids to play. Not only is this a great project to do together as a family, but the end result is a unique and personalized play space that will provide hours of entertainment for the kids. So why not take advantage of the nice weather and get started on building your very own outdoor playhouse or fort today?
Spray Paint Tarpaulin
Unleash your inner artist by using a tarpaulin as a canvas for your next spray paint project. It doesn't matter if you're creating a massive mural or a collection of smaller pieces; tarpaulin provides a sturdy and waterproof surface that is perfect for spray paint. You can even incorporate the texture of the tarp into your artwork for an added layer of depth and interest.
Spray painting on tarpaulin is also a fantastic activity for parties or gatherings, as it allows everyone to contribute to a collective piece of art. Of course, you must always be mindful of the environment and use environmentally-friendly spray paints and proper ventilation while creating your masterpiece.
Use Tarpaulin as a Drop Cloth for Messy Projects
Unlike traditional drop cloths that can easily tear or absorb spills, tarpaulin is a durable and waterproof option that can withstand heavy use. Maybe you're painting a room, working on a messy DIY project, or even hosting an outdoor event where spills are likely to occur; using tarpaulin as a drop cloth will protect your floors and surfaces while making for easy cleanup afterward at the same time.
In addition to these creative uses, tarpaulin also comes in handy for camping, gardening, and covering outdoor furniture. Its strength, durability, and waterproof qualities make it a must-have material for any household or outdoor enthusiast.
DIY Waterproof Tent for Camping
Camping is an exciting outdoor activity, but it can quickly turn sour when unexpected weather conditions hit. Having a waterproof tent can be a game-changer, and you can make one using tarpaulin.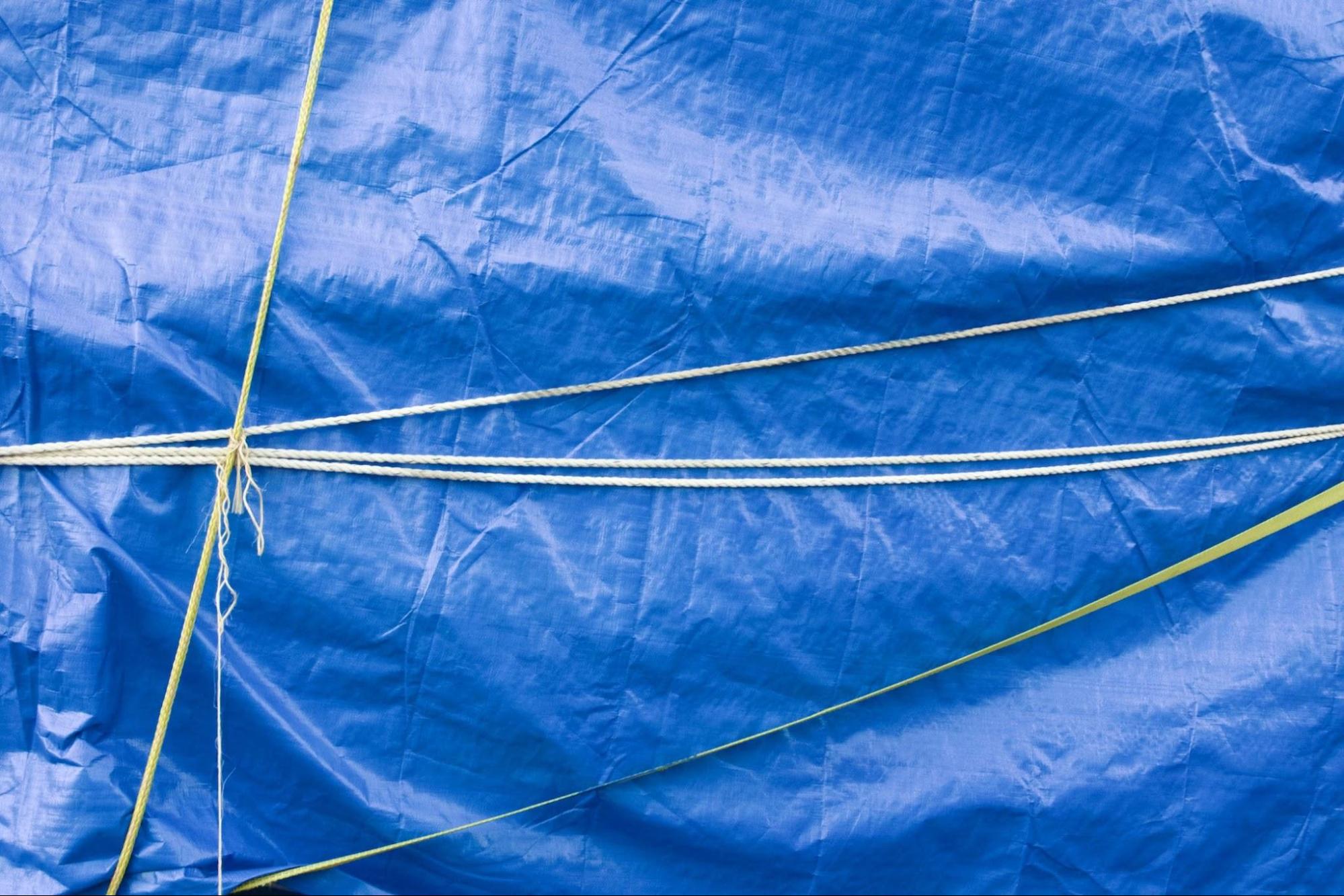 All you need are a few poles, some rope, and a tarp. Set up the poles in your preferred spot, tie the rope around the tops of the poles, and drape the tarp over it. Secure the tarp to the ground using stakes or weights to ensure it stays stable. This DIY tarpaulin tent is waterproof and a cost-effective solution for your camping trips. Moreover, it's lightweight and easy to pack, making it a convenient choice for any camping enthusiast.
The versatility of tarpaulin is truly unparalleled. It offers an array of practical uses in daily life, from creating a protective shield for your car to designing a sturdy, reusable grocery bag. Its resilience and waterproof properties make it an excellent choice for outdoor activities like camping and picnics. Whether you're an outdoor enthusiast or a DIY lover, tarpaulin can significantly enhance your experiences, providing easy solutions to everyday problems. So next time you stumble upon a tarpaulin, remember the limitless possibilities it holds and let your creativity shine!