Drylok Pro vs Extreme – Which Is Better?
When waterproofing your basement or any other room exposed to water, using the right product is the key to success.
You want to do the job so it provides quality moisture protection and is durable enough to keep your mind at ease at least for several years.
However, as you can see in any home improvement store, there's a wide range of products available on the market, which can be a bit overwhelming
So, it's always a good idea to go with a trusted and reputable brand.
Drylok products certainly belong to this group as their waterproofers have been doing a good job for years.
Still, even their offer includes several similar, but slightly different products.
To help you make an informed decision, I'll compare Drylok Pro vs Extreme, two of their flagship waterproofing paints, to see how different they are and what each of them has to offer.
So, let's dive in!
Drylok Pro Information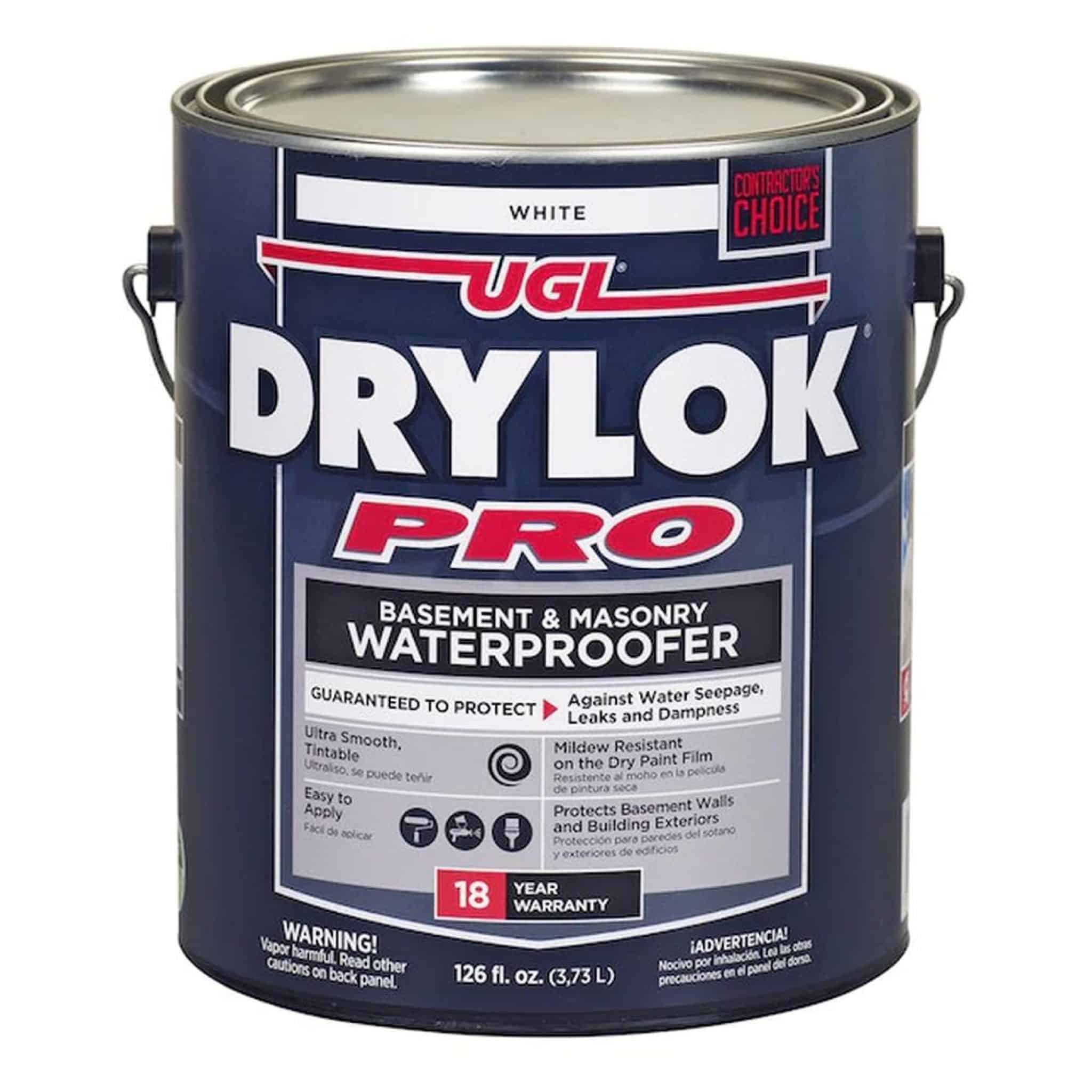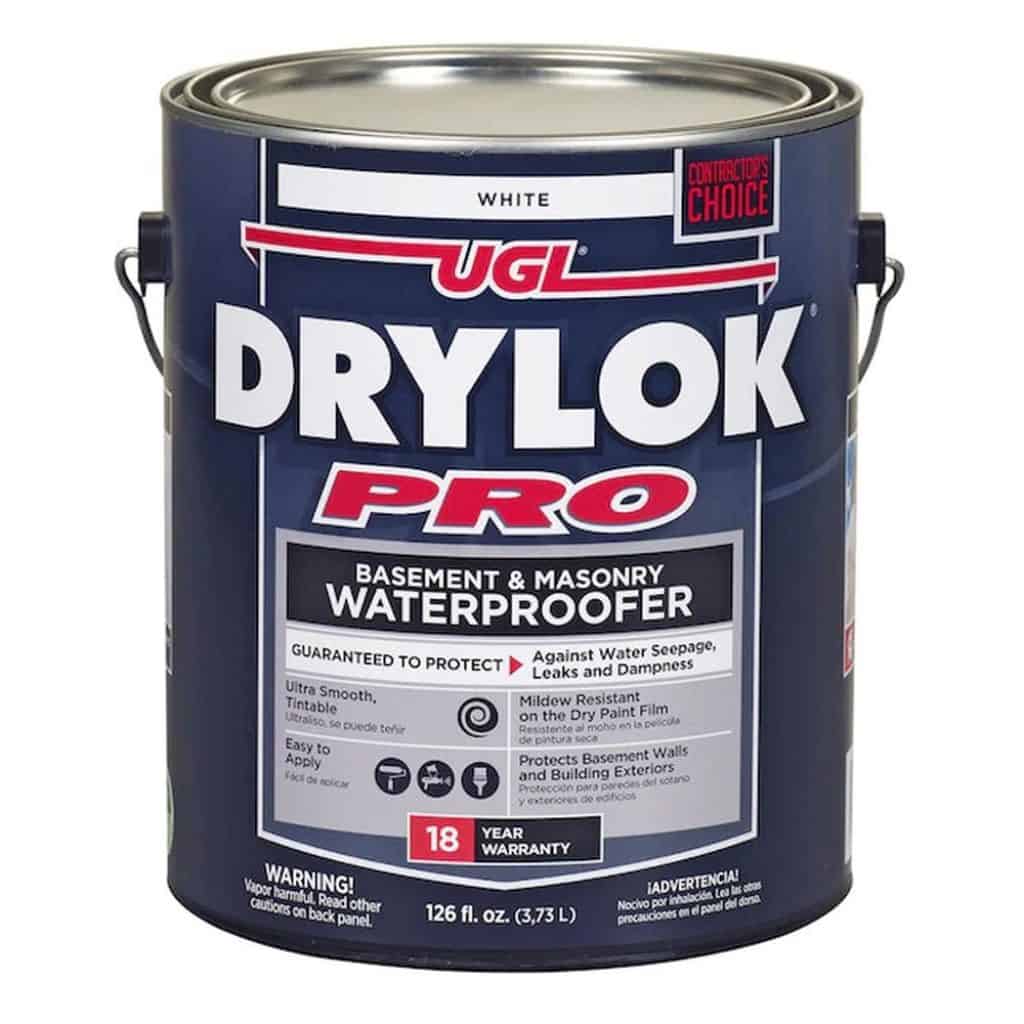 Drylok Pro Basement & Masonry Waterproofer is an exclusive line of Drylok products offered solely through Lowe's chain of home improvement stores.
It's a commercial-grade masonry waterproofing sealant, mainly intended for professional use.
Drylok Pro's formula involves Flexible Encapsulated Polymers which ensure protection and aesthetic integrity of masonry surfaces, while at the same time, creating an impenetrable waterproof barrier to stop the movement of water in and out of the structure.
Unlike some other Drylok products, Drylok Pro is also very efficient against mold and mildew on the dry paint film.
As it incorporates biocide, it's specially formulated to prevent fungi growth.
The best guarantee of the quality of Drylok Pro is the manufacturer's fully transferable warranty which is longer than for any other product and lasts for full 18 years. Furthermore,
The Pro line of waterproofing paints has the most extensive range of available colors of all Drylok products.
Drylok Extreme Information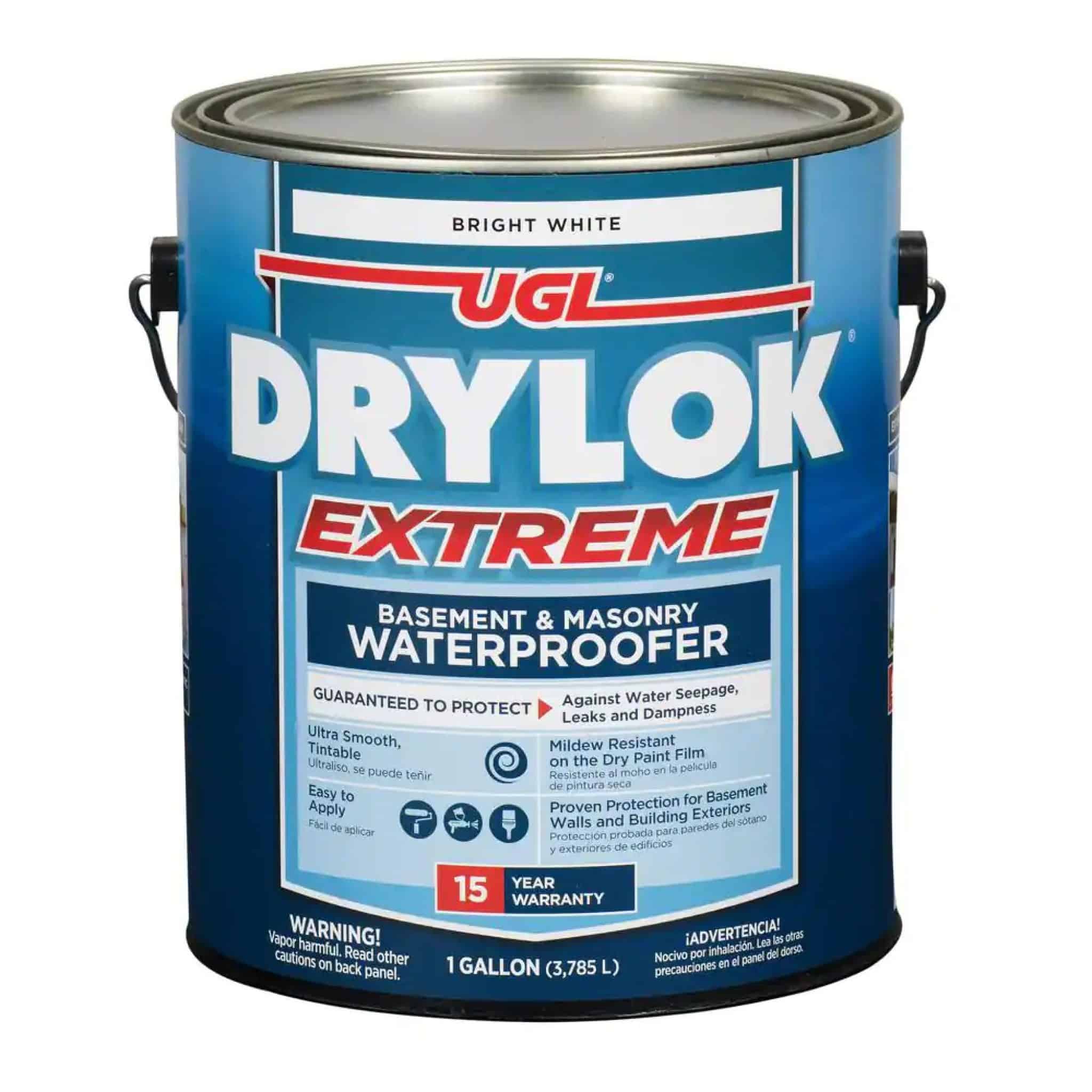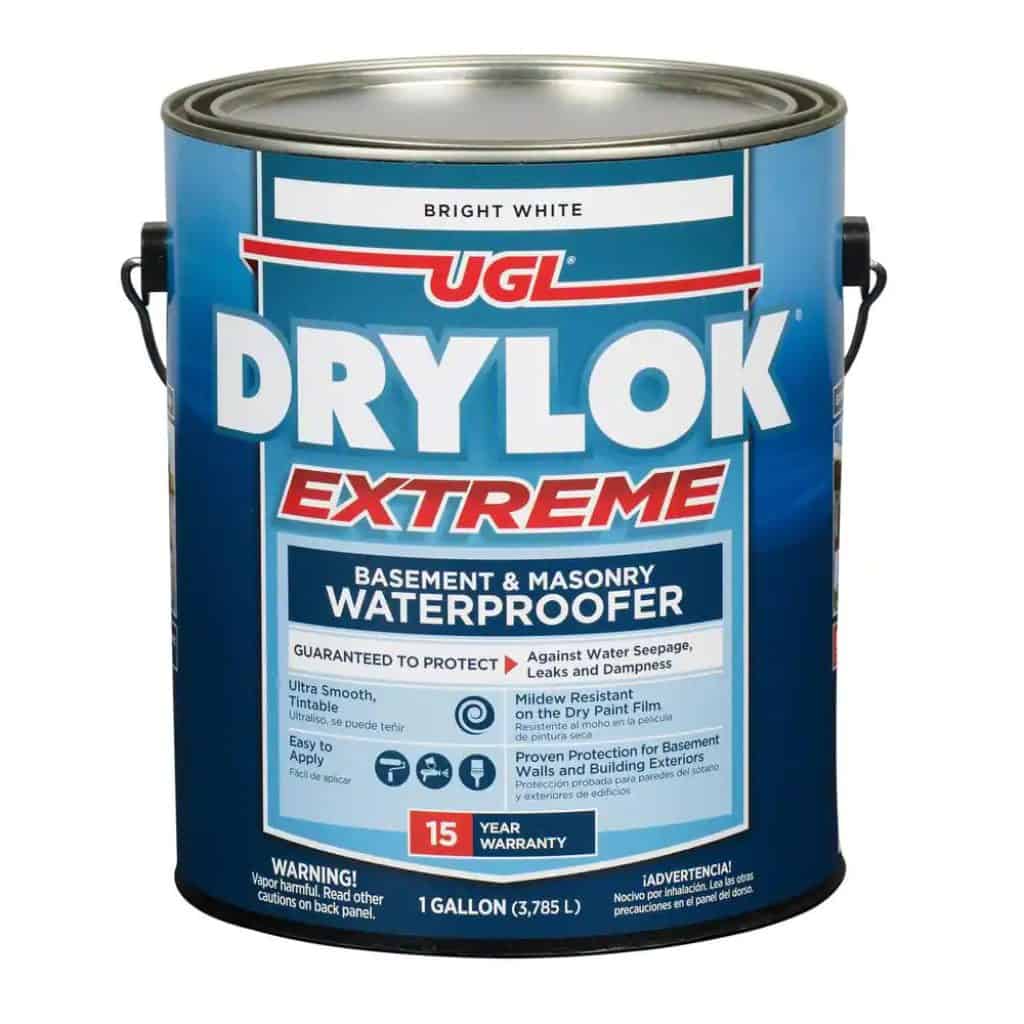 As its name says, the Drylok Extreme line of waterproofing paints is intended for use in the most demanding condition and for application on a variety of surfaces, no matter what state they're in.
It can be used both for interior and exterior jobs and on the above and below-grade masonry.
The surfaces that Drylok Extreme can work on include poured concrete, concrete and cinder blocks, brick, stucco, and even bare swimming pools.
When painted on any surface, Drylok Extreme provides a flat and smooth finish, impenetrable to water and gas.
Similar to Drylok's Pro line, it also incorporates biocides and resists mold growth on the dry paint film.
Drylok Extreme is very easy to use and can be applied using a roller, brush, or sprayer.
It dries pretty quickly and is ready for recoating in about 2 hours. For this product, Drylok offers a fully transferable 15-year guarantee.
Drylok Pro vs Extreme – What's the Difference?
As the products of the same company, primarily intended for the same purpose, Drylok Pro and Drylok Extreme are quite similar.
And, because they have so much in common, it may be difficult sometimes to decide which one is more suitable for your project.
While they both can produce more than satisfactory results, there's a reason why Drylok has two different lines of top-tier waterproofing paints.
A more detailed comparison and analysis of these two sealing products reveal certain significant differences that make each of them a better fit for certain types of jobs.
Below, I'll explore the most significant of those differences and see how Drylok Pro and Extreme stack up against each other.
Water Pressure and Wind Resistance
Both products are designed to handle even the most adverse situations and keep the water out of the house in extremely unfavorable conditions.
The most important characteristic of any moisture sealant is the ability to withstand water pressure without cracking and allowing the water to break inside.
Both Drylok Pro and Drylok Extreme do very well here as they can withstand hydrostatic pressure equaling 15 PSI.
To make things clearer, that's equivalent to a wall of water 33 feet high.
While they are equal when it comes to handling water pressure, Drylok Extreme has an advantage when it comes to resisting wind-driven rain.
It can withstand category 4 hurricanes, or winds going up to 140 mph per hour. On the other hand, Drylok Pro can withstand hurricane winds up to 98 miles per hour.
Drying Time
The time it takes waterproofing paint to dry is very important as it will dictate how much time you will spend on the project.
The longer you have to wait before recoating, the longer the whole job will last. Drylok Pro is dry to touch after 1-2 hours which is faster than Drylok Extreme which takes 2-3 hours.
However, the dry time needed between different coats is shorter if you're using Drylok Extreme.
You can apply the second coat only after 2 hours, while in the case you've applied Drylok Pro, the dry time is closer to 4 hours.
Price
Needless to say, price always plays a big role when deciding what product to use for your project.
Both Drylok Pro and Drylok Extreme are in the upper echelon of the company's products when it comes to price.
Neither of them is likely to be the perfect solution if you're working on a budget.
Still, Drylok Extreme is slightly cheaper and won't set you back financially as much as the Pro variant.
Depending on the seller, a 1-gallon can of Drylok Extreme will cost you around $35, while a 5-gallon package is in the $155-160 range.
One gallon of Drylok Pro costs around $43, while a 5-gallon can is close to $185.
Packaging and Coverage
Drylok Extreme also provides more choice when it comes to available packaging.
Drylok Pro is only available in 1-gallon and 5-gallon cans, while Drylok Extreme also comes in 1-quart packaging.
Still, both products offer the same coverage per gallon, around 75-100 square feet of the surface.
Durability and Warranty
Obviously, once you apply a waterproofing protection coat, you want it to last as long as possible.
Durability should play a big role in your decision on which waterproofing paint to use, The last thing you want to do is redo the whole thing after only a short period of time.
Both Drylok Pro and Extreme have proven to be rather durable.
However, Drylok Pro will keep your mind at ease a bit longer as shown by the manufacturer's warranty.
It comes with a fully transferable 18 years warranty.
The warranty for Drylok Extreme is valid for a bit shorter period but it still lasts 15 years, which is more than decent, especially compared to similar products on the market.
Drylok Pro vs Extreme – Which is Better?
| | |
| --- | --- |
| Drylok Pro | Drylok Extreme |
| | |
Drylok Pro is a commercial-grade waterproofer, which means that it's specifically designed for use in commercial/residential renovations and remodeling and in the property management industry.
So it's likely the better option for contractors and for those facing larger projects. It has a longer warranty, so it is more suitable for areas with high traffic and unfavorable conditions.
On the other hand, Drylok Extreme is a better fit for your own DIY project in and around the house. It's a bit cheaper, so it won't be that hard on your budget, while still providing great results.
Another thing to remember is that Drylok Pro is exclusive to Lowe's and can only be found at their stores, which may be an issue if you don't have one nearby.
Drylok Extreme is much easier to find and is likely available at your nearest home improvement store.
Can You Put Drylok Extreme Over Drylok Original?
For Drylok Extreme to produce the best results, it should be painted to the previously prepared surfaces.
While it may be applied to a slightly damp wall, it's best that the surface is completely dry. The surface should be thoroughly cleaned and free from any dirt, grease, dust, oil, or existing paint.
Also, any efflorescence (salty deposits) on the wall must be removed, too.
The same goes for Drylok Original coating that has been applied years before and is starting to peel off or crack.
The loose Drylok, just like any other dirt, will prevent Drylok Extreme from bonding with the surface and creating a protective coating.
However, you may apply Drylok Extreme to the surface that was previously coated with Drylok Original, no matter if it's oil or latex-based.
Still, be aware that applying Drylok Extreme over any regular paint will hinder its performance and void your warranty.
Conclusion
Waterproofing your house, particularly your basement, is a job that should be taken very seriously. If done properly, it can save you a lot of headaches later on.
A dry basement will improve the structural integrity of your house, prevent further potential damage, and create a healthier living environment for you and your family.
That's why it's important to use a waterproofing product that can do the job properly.
As explained above, both Drylok Pro and Drylok extreme provide excellent protection against moisture and are great solutions for creating a waterproof barrier on masonry, both on the exterior and interior.
In addition, they share a lot of the same qualities and produce a rather similar performance.
The decision on which one to use for a particular project will mainly depend on the type of that project and the kind of job that is required.