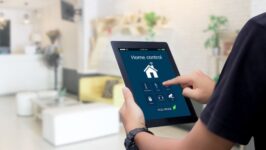 Innovative Tech for Modern Homes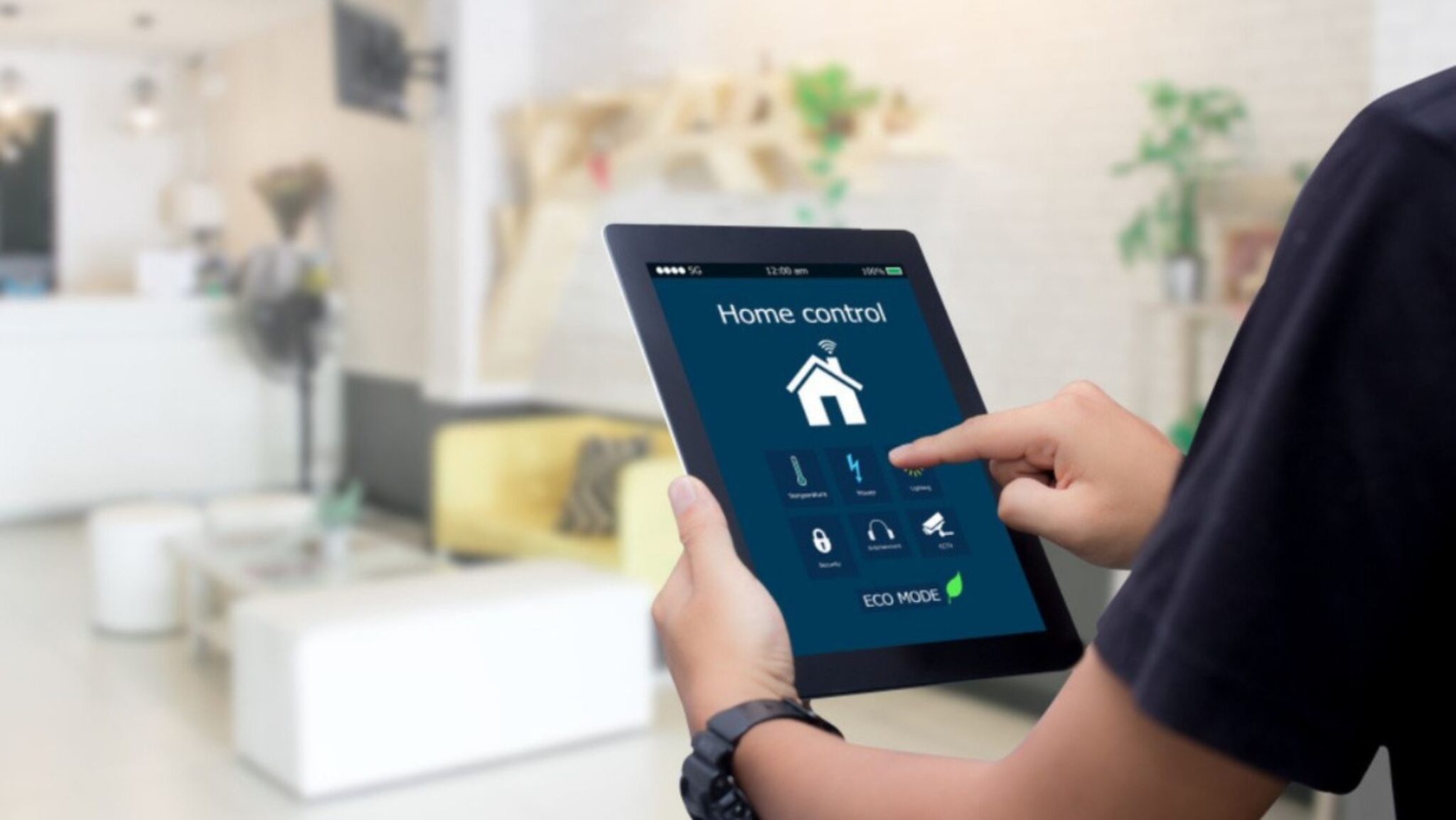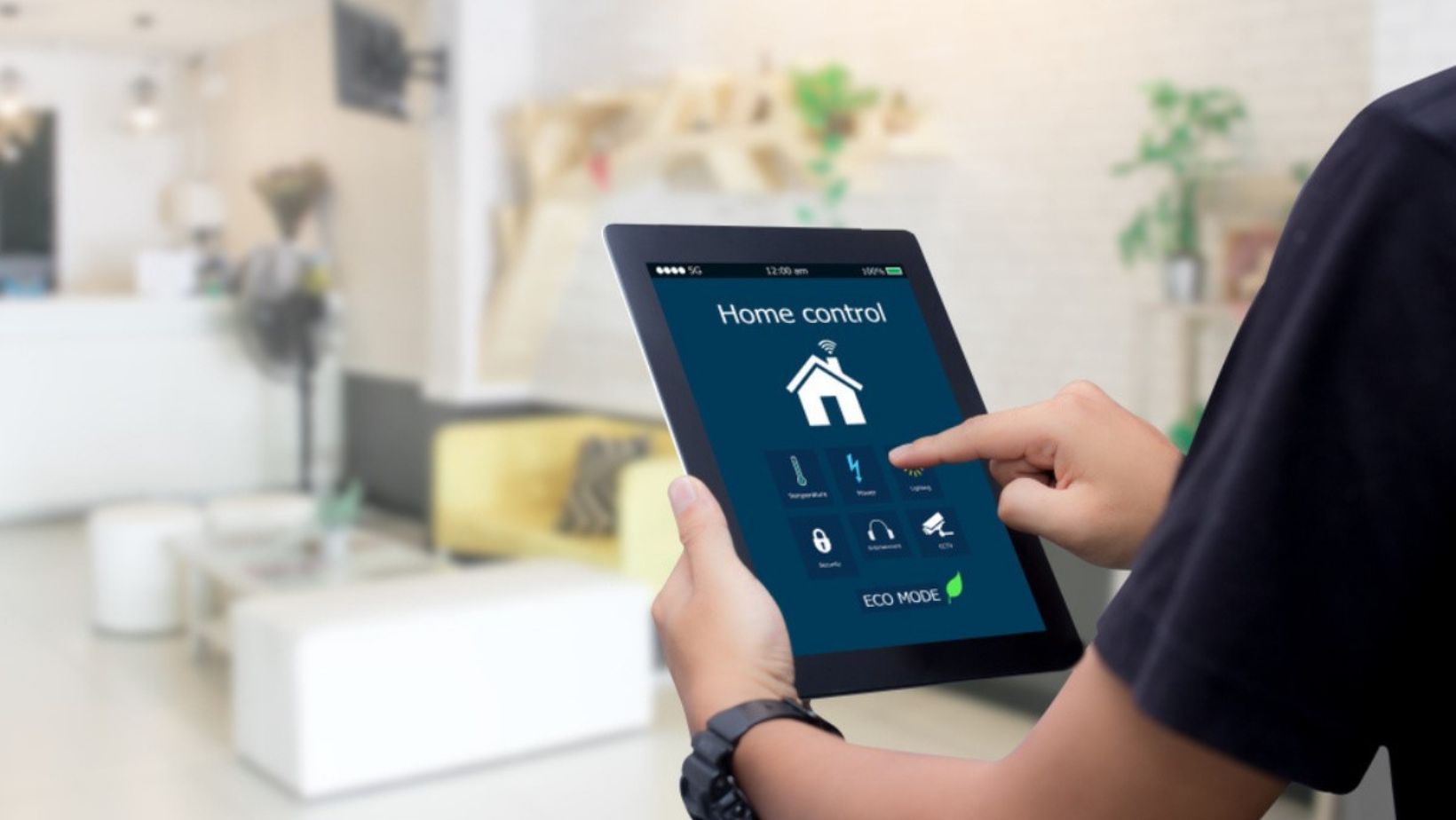 It's becoming increasingly common to incorporate smart technology into our homes. According to TIME, in 2023 alone, around 60.4 million U.S. households actively used smart home devices. This integration of cutting-edge technology empowers homeowners to significantly enhance their comfort, convenience, and security.
Additionally, Statista reports that there are approximately 300 million fully functioning smart homes worldwide. Smart home automation offers a convenient way to elevate your lifestyle and infuse your home with technological intelligence. The possibilities are endless, from simply using voice commands to control the lighting to remotely managing home security.
What Different Smart Technologies Are Currently Being Used In The Home Environment?
What is innovative about smart homes? In short and in simple words, much of what you do manually can be done automatically. Plus, you can save a lot of money and automate your home.
#1 Voice-Activated Assistants
Install a voice-activated assistant like Amazon Echo or Google Home to embrace the future. With these smart devices, you can effortlessly control various home appliances and systems using voice commands. From adjusting lighting to setting the thermostat, managing your home has never been easier.
#2 Smart Lighting
Upgrade your home with convenience and style using smart lighting. With a simple tap on your smartphone or a voice command, you can instantly illuminate any room without fumbling for switches in the dark.
Moreover, by opting for energy-efficient smart bulbs, you'll reduce your monthly bills. These bulbs can be remotely controlled through a smartphone app, smart home hub, or voice-controlled smart assistants. They offer various features like color changing, dimming, scheduling, and integration with other smart home devices. Enjoy the benefits of smart lighting today!
#3 Smart Security Systems
Smart security systems offer an affordable solution to ensure the safety and protection of any home. They are particularly appealing to older homeowners seeking peace of mind without relying on family members for help.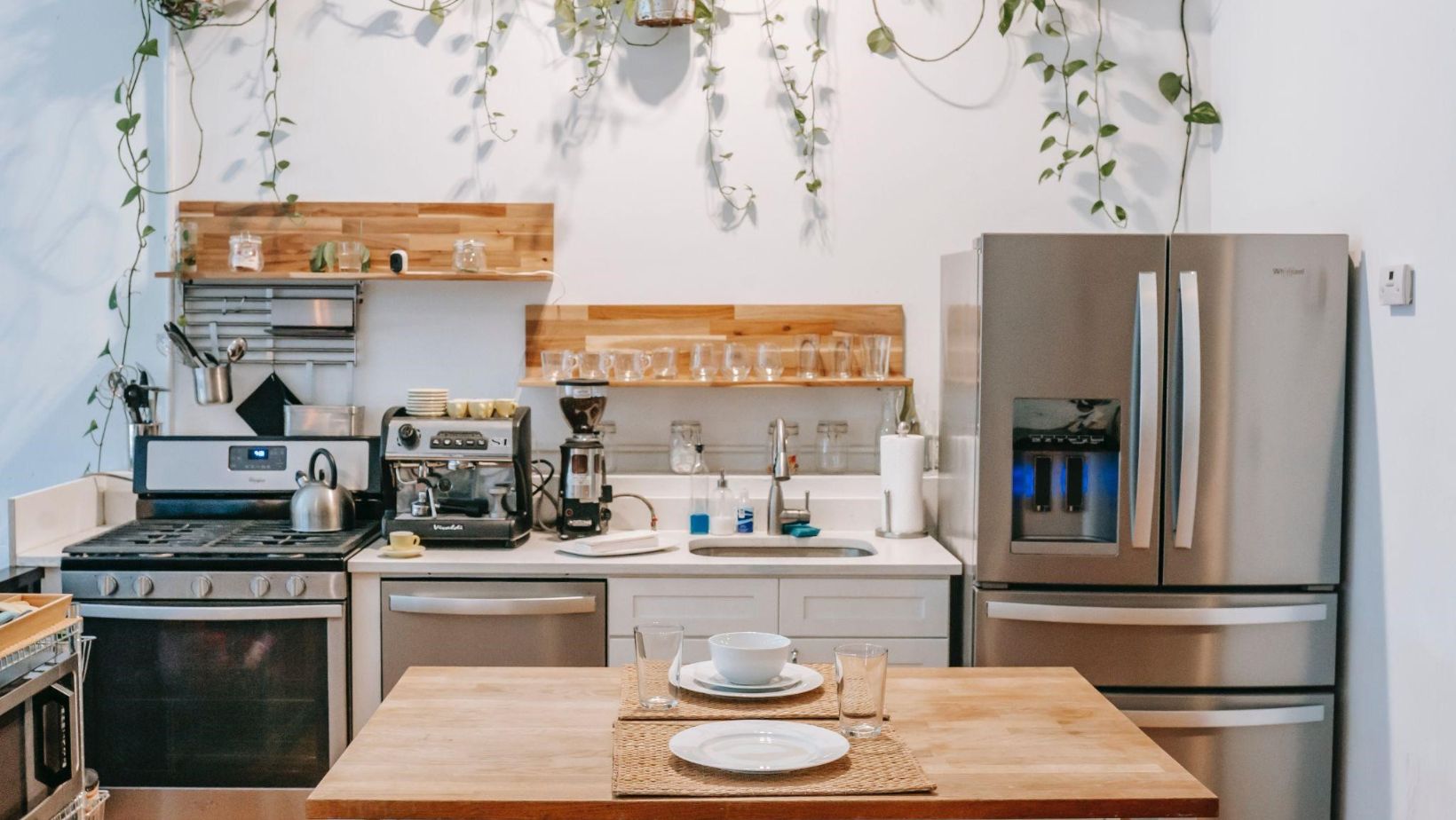 The system directly links to your internet router, promptly alerting you to any anomalies in temperature or light levels. The Ring Alarm 8-Piece Kit is an excellent choice, allowing users to control its features using voice commands from inside or outside their homes.
What are the most important latest trends in smart home technology? No, not technologies for comfort and economy. Security is much more important because you can lose everything in one moment if you neglect it. There is an easy way to improve smart home security, and that is a VPN. One of the most powerful solutions on the market is VeePN. Even in a free trial, it can protect and unblock HBO Max or Netflix streams. This is a 2-in-1 solution: it removes restrictions and protects against most threats.
#4 Energy Management
Optimize your energy consumption by utilizing advanced smart energy management tools. For instance, smart thermostats learn your preferences and make automatic temperature adjustments, ensuring optimal comfort while reducing utility bills. Easily monitor real-time energy usage and make eco-friendly choices.
#5 Water Leak Detection
Water damage is a homeowner's worst nightmare. A slowly leaking pipe can result in significant financial loss before you even realize it. Moreover, burst pipes during winter can often go unnoticed at night or when you're away, making it challenging to tackle the issue in time.
Fortunately, the solution lies in water detection technology. By installing leak detectors in key areas prone to problems, such as toilets, sinks, or basements, you'll receive instant alerts whenever an issue arises. This allows you to quickly turn off the water and call a plumber before the situation worsens and the damage multiplies.
#6 Security Camera
A security camera offers comprehensive home protection, both indoors and outdoors, while a smart doorbell only focuses on the exterior. For outdoor surveillance, security cameras effectively monitor large areas such as garages and gardens, safeguarding your property. When you're away, indoor wireless security cameras diligently keep watch over your home, from the living room to the bedrooms.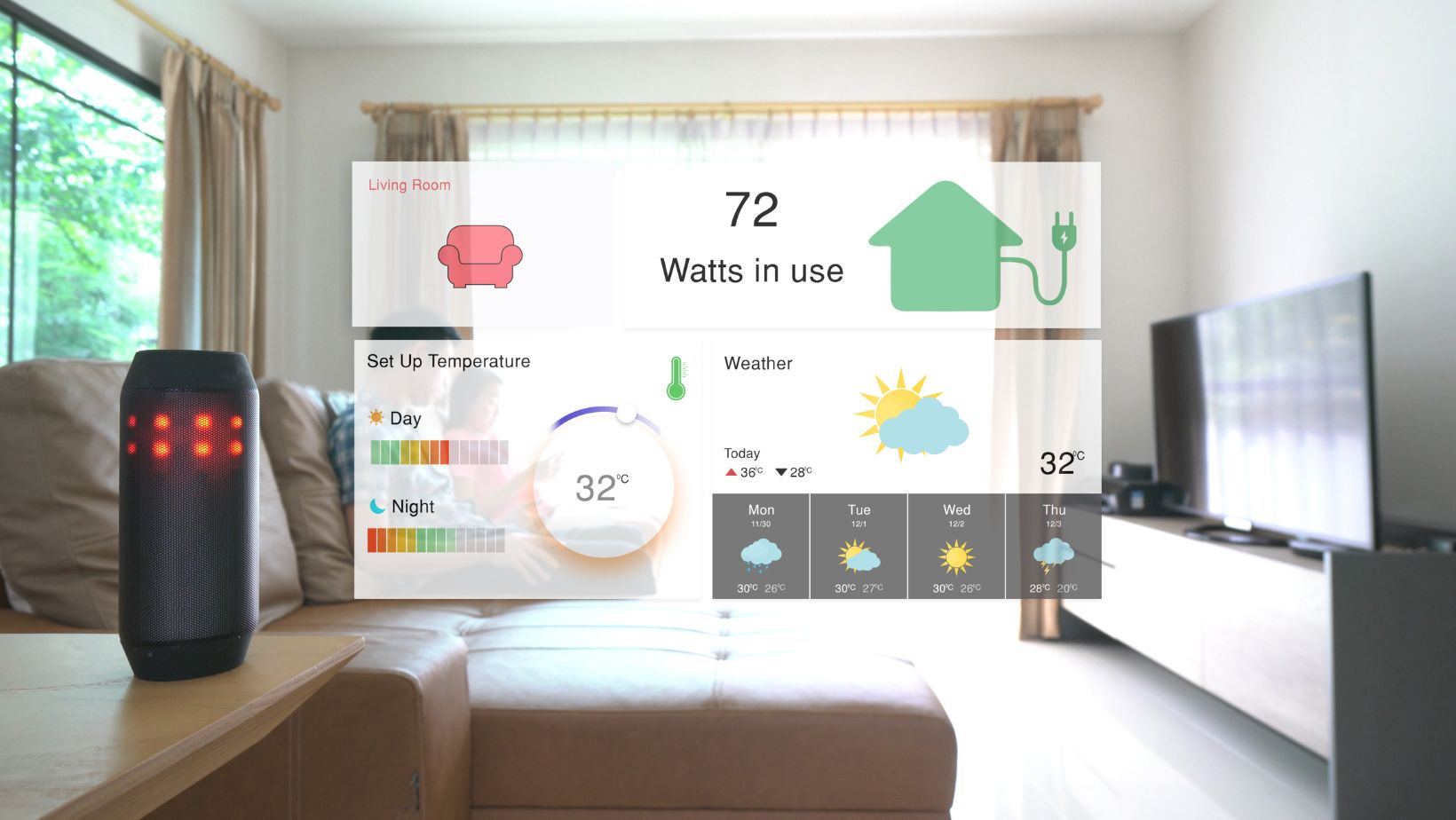 They can accurately detect humans, pets, and moving objects, sending timely alerts for you to remotely check in on your children and elderly family members and prevent incidents. You should also think about making sure that your Wi-Fi cameras are not hacked. To do this, you should use VPN free Chrome on your PC and also on your router. This ensures the utmost security within your home environment.
#7 Smart Refrigerators
Imagine a refrigerator that goes beyond its primary function of cooling food. While many people already use fridges to hold notes, photos, and family calendars, imagine if your fridge could offer even more. Introducing smart refrigerators with built-in family hub touch screens – a complete package that allows you to access the internet, stream your favorite shows, leave notes, manage the family calendar, and more. These intelligent fridges can also detect temperature fluctuations and ensure that your food remains at the perfect temperature at all times.
#8 Personalized Home Scenes
You can customize automation "scenes" that cater to your daily routines. For instance, start your day with a "good morning" scene that opens the curtains, plays your favorite morning playlist, and brews a fresh cup of coffee. At night, the "goodnight" scene can turn off all lights and lock the doors, ensuring a restful sleep.
Conclusion
This list of innovative smart home ideas is incomplete, but it's a good place to start. With these technologies, you can save money, protect yourself from dangers on the Internet, and easily manage your home. The list of smart devices for the home can reach 100 items, but many of them are exotic. We have selected the most useful and appropriate devices for purchase.