Pergo vs Smartcore – A Comparison
Installing a new floor at your home or replacing the old one can be a very daunting and time-consuming task.
You have to measure the space properly, cut the tiles or planks so they can fit, and lay down and lock all the pieces so they remain tightly locked and secure.
However, before doing all this, you'll need to choose the design and type of flooring you'll install.
Homeowners looking for an affordable, but still attractive and durable option are most likely to end up choosing between laminate or vinyl flooring.
Both of these look great, are in a similar price bracket, and are fairly easy to install, so the choice may be a bit tricky.
To help out, I'll take a closer look at two of the leading brands in each of these categories and compare Pergo vs Smartcore to see what advantages and disadvantages they bring.
So, let's get into it.
Pergo – Information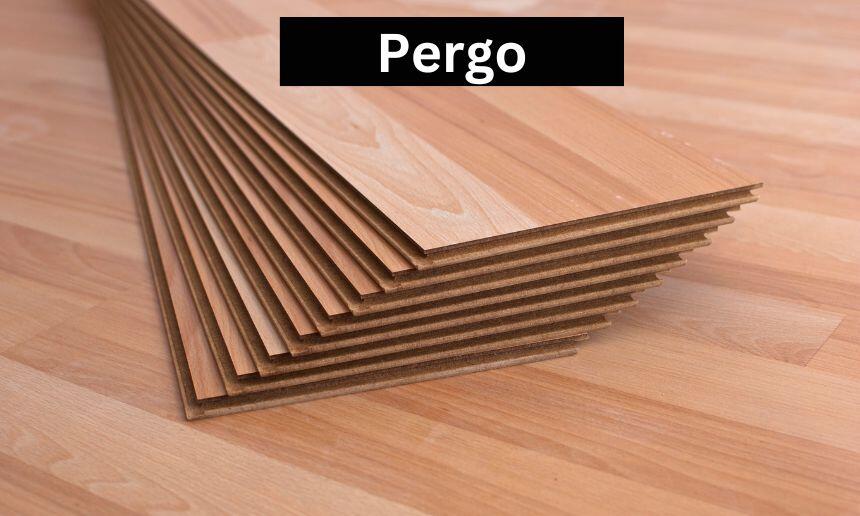 As the first brand to come out with laminate flooring, Pergo is to this day the most popular name in the industry and practically synonymous with this type of floor covering.
However, it's not just the history that makes Pergo products great.
If you opt to go with laminate flooring in your house, this brand is an excellent choice for a variety of reasons.
Pergo offers one of the most extensive selections of this type of flooring, with more than 10 laminate collections, with over 100 different finishes and colors.
So, it's more than likely that you will be able to find the one that suits your home decor and personal preference.
In addition, Pergo laminates are extremely durable and can last for up to 25 years if properly maintained.
Maintenance, as well as the installation process, can hardly be any simpler and can be easily done even by non-professionals.
Smartcore – Information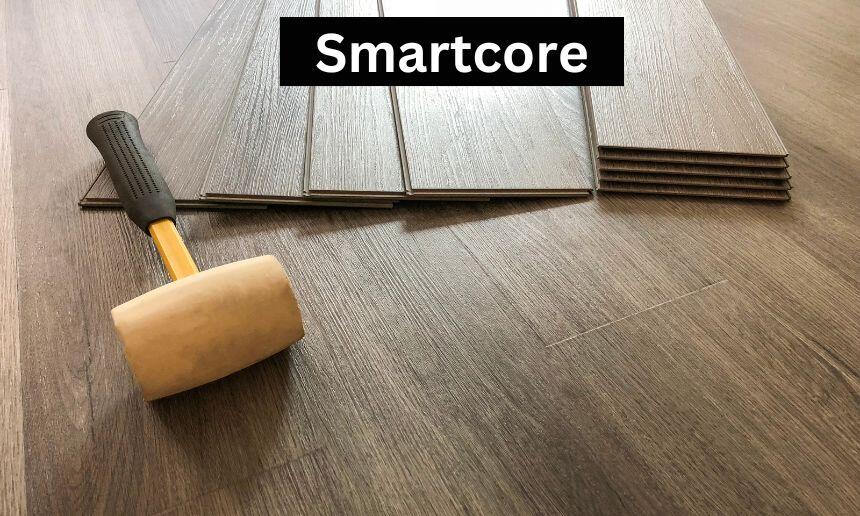 Manufactured by COREtech and exclusively sold at Lowe's stores as their in-house brand, Smartcore is one of the leading names when it comes to vinyl plank flooring, or more specifically LVP (luxury vinyl plank) products.
Smartcore products have earned their place among the top brands on the market due to their high quality, but also thanks to fairly reasonable prices.
One of the main advantages of Smartcore vinyl flooring is the variety of products they offer.
Currently, Smartcore features four different product lines – Basic, Pro, Ultra, and Naturals, each available in multiple styles.
This means that you can choose between numerous colors and shades for your vinyl plank flooring, as well as different looks and finish options, including different wood styles, stone, marble, and tile.
Smartcore products not only look good but are also durable, waterproof, easy to install and clean, mold-resistant, pet and kid-friendly, and safe for the environment.
Pergo vs Smartcore – What's the Difference?
| | | |
| --- | --- | --- |
| | Pergo | Smartcore |
| Material | Made of multiple layers of high-quality HDF (High-Density Fiberboard) with a protective wear layer on top. | Constructed with a rigid core made of PVC, topped with a wear layer, and often finished with an attached underlayment. |
| Water resistance | Pergo is water-resistant but not completely waterproof. | Smartcore is waterproof, making it ideal for use in bathrooms and other moisture-prone areas. |
| Installation | Pergo is relatively easy to install, with its patented click-lock system. | Smartcore is also easy to install, with a similar click-lock system. |
| Durability | Pergo is known for its durability, with a lifetime residential warranty on some products. | Smartcore is also highly durable, with a 15-year residential warranty on most products. |
| Style and Design | Pergo offers a wide variety of styles and designs, including wood and stone looks. | Smartcore also has a range of styles and designs, but it's known for its unique, nontraditional options like abstract patterns and bold colors. |
No matter if you opt for Pergo or Smartcore, you can rest assured that you will end up with quality flooring in your house.
However, certain differences between these two brands and the flooring types they offer, make each of them more suitable for certain types of homeowners and home decor styles.
Here are the main factors that separate these two brands.
Material
The most significant difference between the two brands is in the material their flooring is made of.
Pergo offers laminate flooring, which means that the core of their products is made from wood by-products and bonded by resins, covered by a transparent plastic top layer, and the printed design layer in between.
On the other hand, Smartcore flooring, or LVP is mostly made of synthetic materials.
It typically features at least four different layers of material, with the base layer consisting of fiberglass vinyl sheets coated with plasticizer and PVC.
On top of this is the high-definition photographic layer, covered with the clear wear layer. Laminate is usually a bit thicker than LVP which makes it a bit warmer and softer.
The advantage of the LVP is better waterproofing properties, as it won't swell when exposed to an excess amount of water as laminate does.
Style and Appearance
Both Pergo and Smartcore products are designed to mimic a certain kind of natural flooring, typically wood, and feature a photographic layer that serves to imitate this material.
In general, Pergo flooring offers a more natural appearance, but Smartcore makes up for it with a larger choice of different styles, finishes, and colors.
Ultimately, the choice between these two brands when it comes to style and appearance will come down to your personal preference.
Installation and Cleaning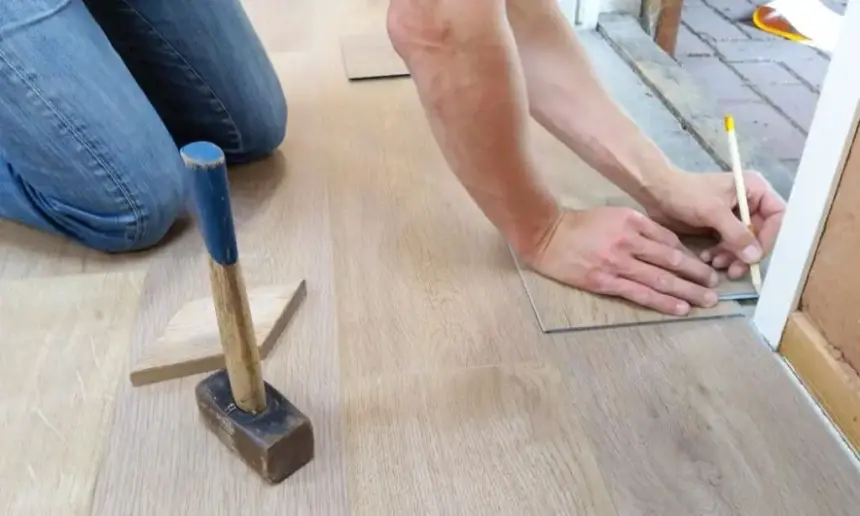 Compared to some other types of flooring, such as hardwood, both Pergo and Smartcore products (or laminate and LVP flooring) are very easy to install and clean.
When it comes to installation, the slight advantage is on the side of Pergo.
It's as easy as snapping different planks together and can be done even by someone with very little experience.
The installation of Smartcore vinyl flooring is not much harder, as all their products come with a dual-lock system, but some product lines may require gluing the planks together.
Both types of flooring are very easy to clean and maintain, as you will rarely need much more than occasional mopping.
The only difference is that you'll have more options when cleaning Smartcore flooring as you can also use a wet mop, while with Pergo it's best to only stick to dry cleaning methods.
Which is Better Pergo or Smartcore?
It's hard to qualify Pergo and Smartcore flooring in terms of one being better than the other.
Your decision should be primarily based on your personal taste, specific needs in your household, and the room in which you plan to install the flooring.
In general, Smartcore products are better for spaces such as bathrooms, laundry rooms, or kitchens, while in other rooms you can go either way, but Pergo laminate flooring generally offers a better and more natural appearance.
If you're working on a tight budget, you may opt for Smartcore which is a bit cheaper, but not by much.
Conclusion
With each of these two brands the leader in their respective markets, you can hardly make a mistake by choosing either of them.
Both companies, Pergo and Smartcore, are known for high-quality products and durable and stylish flooring.
So, it simply comes down to your priorities and whether you prefer the simple process of installation and a more natural look to easy maintenance and versatility, or vice versa.
Whatever your decision may be, make sure to do your homework and base it on some extensive research, as you're likely to have the same flooring for at least a dozen years.