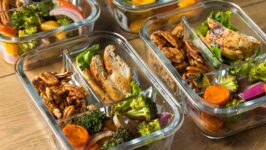 Watch.foodnetwork.com/link: Your Gateway to Food Network's Finest Recipes

Watch.foodnetwork.com/link
I'm excited to introduce you to an amazing resource for food enthusiasts: watch.foodnetwork.com/link. If you're a fan of the Food Network and love watching cooking shows, this website is a game-changer. With watch.foodnetwork.com/link, you can access a vast library of episodes from your favorite shows, anytime and anywhere. Whether you want to learn new recipes, get inspiration for your next meal, or simply enjoy the entertainment value of cooking shows, this platform has got you covered.
One of the best features of watch.foodnetwork.com/link is its user-friendly interface. It's incredibly easy to navigate through different shows and find exactly what you're looking for. The site offers various categories like baking, grilling, healthy eating, and more, making it convenient to explore content based on your preferences. Additionally, with just a few clicks, you can save your favorite episodes or bookmark recipes that catch your eye.
Another great aspect of watch.foodnetwork.com/link is its flexibility. No longer do you have to adhere to fixed TV schedules or wait for reruns. This platform allows you to stream episodes whenever it suits your schedule. Whether it's late at night when craving some late-night cooking inspiration or during a lazy weekend afternoon when you feel like binge-watching cooking competitions, this website ensures that delicious content is just a click away.
So if you're ready to take your culinary adventures to the next level and immerse yourself in all things food-related, head over to watch.foodnetwork.com/link and start exploring the world of flavors and creativity that awaits you there!
Creating an Account on watch.foodnetwork.com
To access watch.foodnetwork.com/link, the first step is to create an account on the website. It's a simple process that allows you to unlock a world of culinary delights and cooking inspiration right at your fingertips.
Here's how you can get started:
Visit the watch.foodnetwork.com website: Open your web browser and navigate to watch.foodnetwork.com.
Click on the "Sign Up" or "Create an Account" button: Look for the option to create a new account, usually located at the top right corner of the homepage.
Fill in your details: Provide your name, email address, and choose a secure password for your account. Some websites may also ask for additional information such as your date of birth or location.
Agree to terms and conditions: Take a moment to read through the terms and conditions or privacy policy, then check the box indicating that you agree with them.
Complete the registration process: Click on the "Submit" or "Create Account" button to finalize your registration. You may receive a confirmation email asking you to verify your email address before gaining full access to all features of watch.foodnetwork.com.
Once you have successfully created an account, you'll be able to log in using your credentials whenever you want to explore everything that watch.foodnetwork.com has to offer.