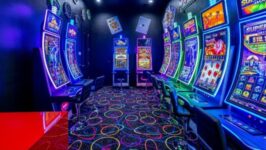 5 Luxuxy Homes With Amazing Game Rooms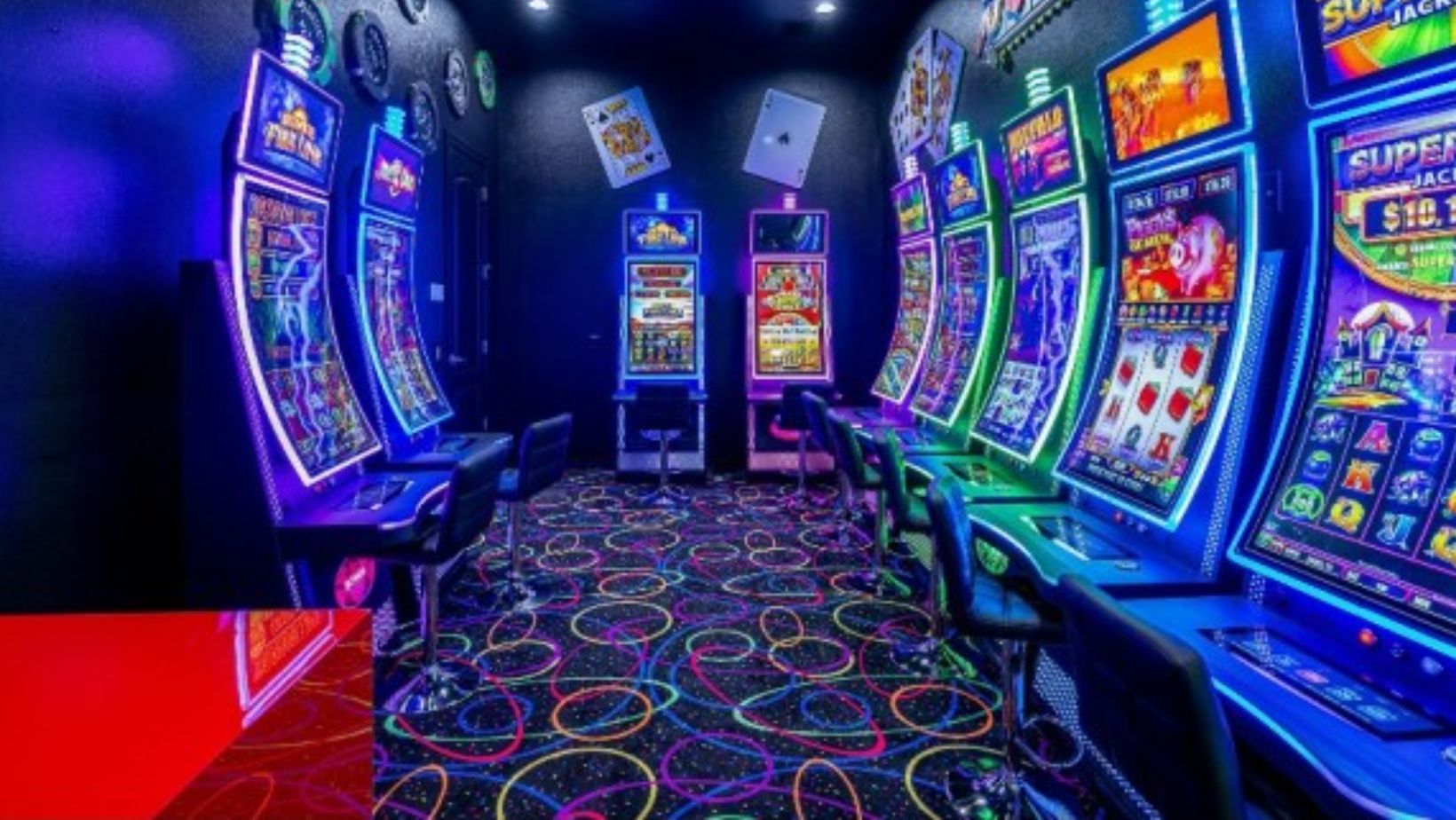 Interested in deluxe living spaces? Here, we showcase five luxury homes that don't just promise comfort and style. They also feature game rooms set to dazzle you – consider them private playgrounds with everything from billiards to table tennis and vintage arcades. These properties redefine luxury, offering a perfect blend of elegance and entertainment within your own four walls.
A Glow-in-The-Dark Casino in Reunion, Florida
In Reunion, Florida, there's a gem of a residence that defies the usual luxury home expectations. At first glance, the $5.175 million property presents a contemporary and unassuming exterior. Step inside, and a world of playful wonder awaits.
A particular highlight is the game room, designed as a full casino. The room immerses visitors in a vibrant glow-in-the-dark experience, with bright, colorful carpeting underfoot and cutting-edge slot machines around. It's a space that channels the thrill of Las Vegas. Beyond the indoor casino, the entertainment extends to an outdoor gaming area. A dream for the one who want to try advanced poker strategy, this property ticks all the boxes for high-stakes-home gameplay.
For those wanting a break from the games, a lavish home theatre offers cinematic indulgence, with popcorn snacks and a well-stocked bar. Truly, this Reunion home effortlessly marries the concepts of luxury living with endless entertainment.
Contemporary Oasis in Palm Desert, California
Nestled at the peak of the esteemed Bighorn Golf Course, Eagle's Wings stands as a beacon of luxury in Palm Desert, California. This architectural masterpiece mirrors the allure of a desert mirage. Drawing inspiration from its regal namesake, the property exudes opulence with its custom-built grottos, rock waterfalls, and an infinity-edge swimming pool.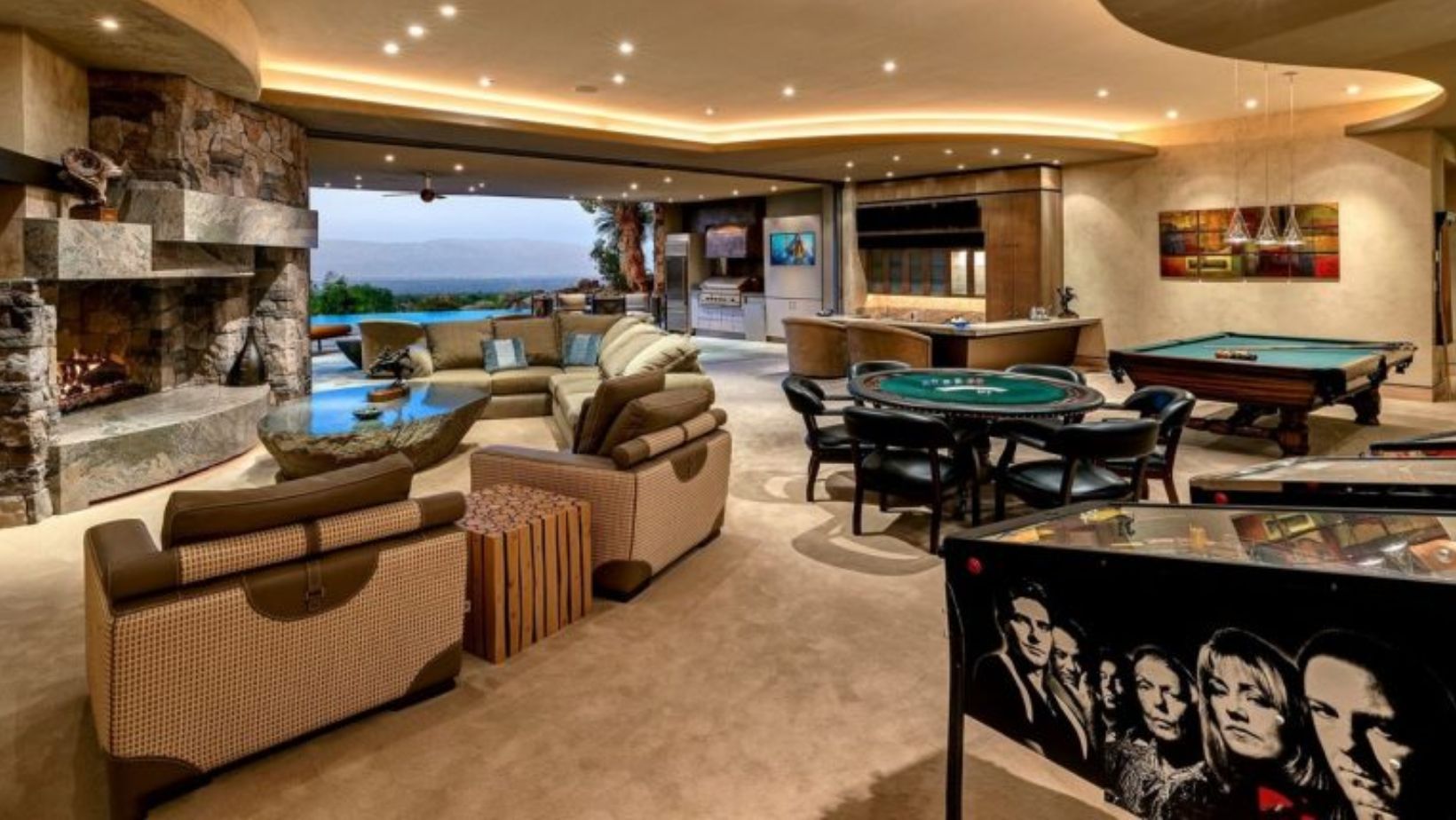 By evening, residents can retreat from the lavish outdoors to an adjoining game room. Here, pool, poker, and pinball promise hours of amusement. Those who prefer a tranquil evening can unwind by the fireplace, immersing in the warmth and the ambient glow.
Outside, the panoramic mountain views provide a breathtaking backdrop, ensuring every moment at Eagle's Wings is an experience. This oasis is not just a home but a contemporary sanctuary offering Californian luxury.
Abundant Activities at Hidden Hills, California
Perched over two and a half acres in Hidden Hills, California, lies an estate epitomizing lavish living. This grand Californian residence offers diverse recreational options, from a game room perfect for billiards enthusiasts to a 350-bottle wine room for oenophiles.
The property also boasts a 13-seat theatre, ensuring every movie night is an event. Baseball aficionados can polish their skills in a dedicated batting cage, while the expansive outdoor area caters to various pursuits, from tennis to racquetball.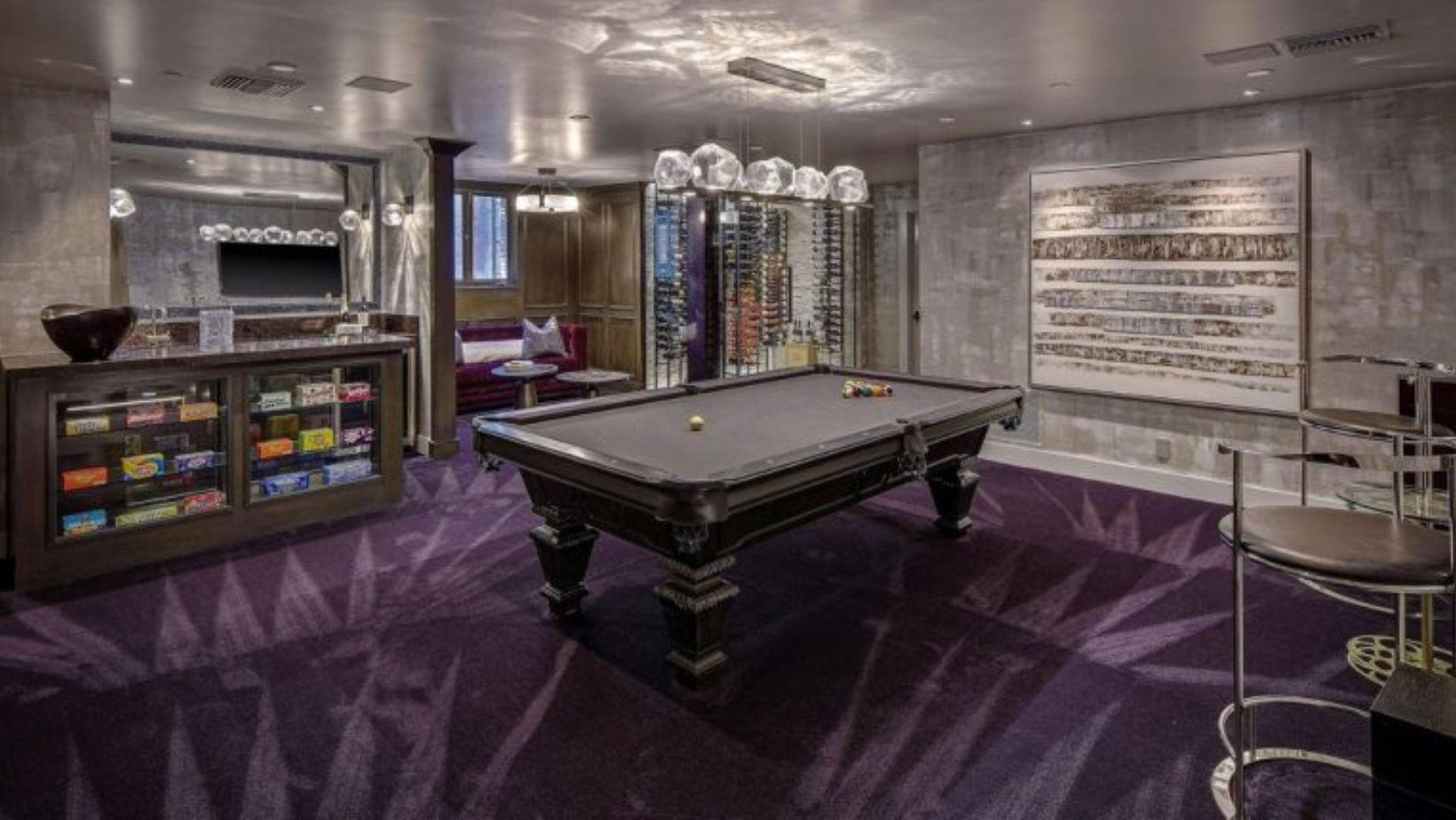 Those keen on golf can practice on the putting green, and equestrian lovers will appreciate the on-site barn and stables. Additional unique rooms include a gift wrap room and a mud room. With seven spacious bedrooms, the estate is primed for hosting, ensuring guests can partake in the myriad activities.
An Opulent Estate in Vancouver, Canada
In the heart of Vancouver stands a sprawling 10,633-square-foot estate, the epitome of modern opulence. This residence is an architectural masterpiece with seven bedrooms and nine bathrooms, seamlessly blending contemporary design with lavish comforts. The chef's kitchen serves as a hub for intimate gatherings, while the outdoor kitchen becomes a centerpiece on balmy nights, accompanied by soothing hot tubs.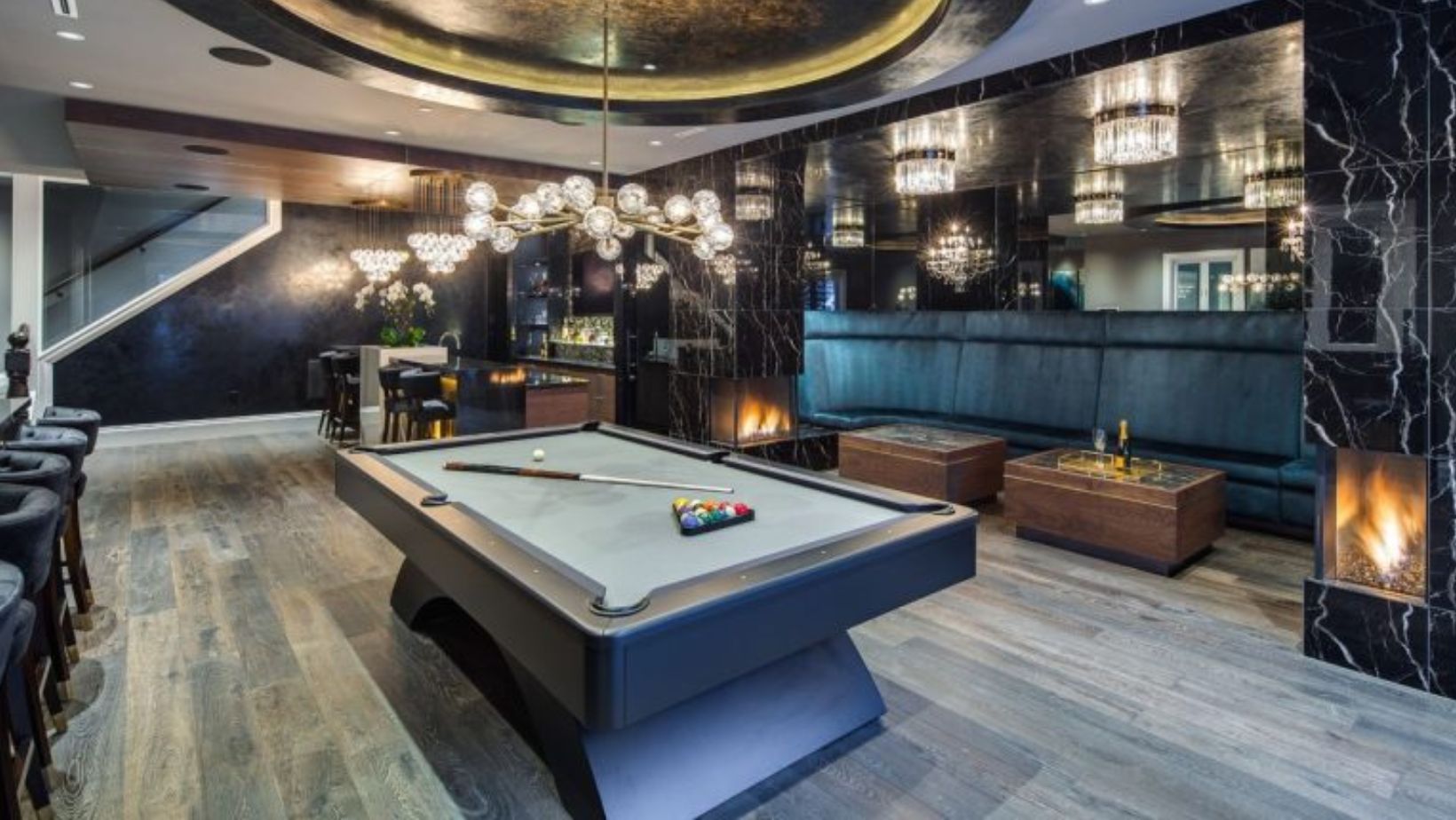 Descending to the basement reveals the sophisticated game room for billiards adorned with plush velvet banquettes, sleek fireplaces, and a full bar. The adjacent indoor pool and spa area beckon for relaxation, and the in-house theatre offers cinematic delights.
Every corner of this Vancouver estate speaks of elegance, providing unparalleled luxury for those with discerning tastes. Whether hosting events or seeking a peaceful retreat, this property ensures that every moment is steeped in grandeur.
A Life-Size Bowling Alley in Park City, Utah
Monitor's Rest stands out as a beacon of unmatched luxury in the heart of Park City, Utah. This $50 million residence, spanning a grand 18,000 square feet, was heralded with Robb Report's "Best Amenities" award in 2021.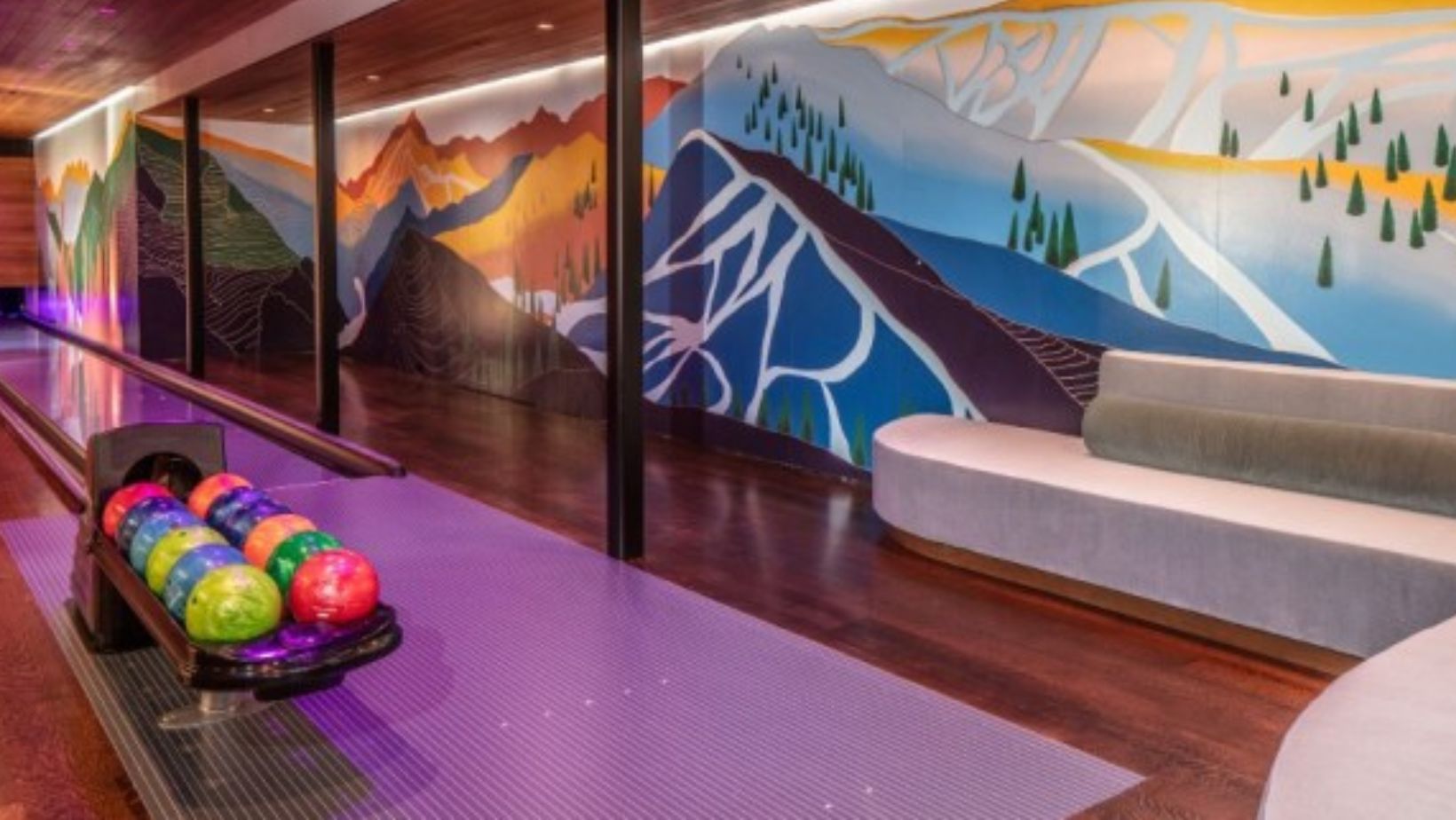 Beyond its plush living spaces, it boasts entertainment options rivaling top resorts. The life-sized bowling alley is a significant draw, allowing residents and guests a private bowling experience without leaving home. Beyond this, the house features an indoor sports court, a cutting-edge golf simulator, and a climbing wall catering to diverse recreational preferences.
The media room is perfect for relaxed evenings. Other amenities ensure something for every guest. While its price has surged since its last market appearance, its unique blend of luxury and entertainment justifies every penny.
Conclusion
These luxury homes, spread across various locales, redefine opulent living by seamlessly merging comfort with entertainment. From glow-in-the-dark casinos in Florida to expansive game rooms in California, each offers a unique blend of amenities catering to relaxation and leisure.