About Jane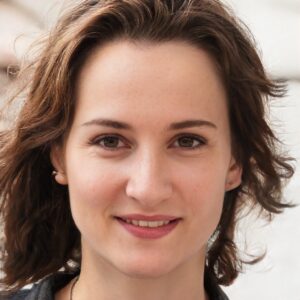 Hello, and welcome to my about page!
I'm Jane and I'm an interior design enthusiast with a passion for anything related to home decor and modern design trends.
My articles touch on a range of different topics, including practical interior design tips, DIY tutorials, furniture selection, exploration of the latest trends, and everything else that can help you transform your house into a warm, gorgeous, and functional home.
There's nothing I enjoy more than sharing this passion with my readers and inspiring them in their own decorating endeavors.
Background and Experience
Interior design has always been a huge part of my life.
Even as a kid, I would constantly rearrange my bedroom, move furniture around, and try new colors looking to satisfy the design itch.
As I grew older, my fascination with creating beautiful spaces only became stronger.
Over the years, I worked on numerous renovation projects, starting at my own house and then, helping others in making their homes more stylish, vibrant, and enjoyable.
All this helped me improve my skills as an interior designer and develop my personal unique style.
However, I still very much enjoy learning new things, perfecting my craft, and experimenting with new ideas.
This is why I always look to keep up with the latest trends and expand my expertise by reading the latest books from the field, attending design workshops, and closely following the work of my fellow interior design bloggers and writers.
I firmly believe that you don't have to be a professional designer to create the home of your dreams and that with some guidance and a can-do attitude, anyone can turn a dull room into a stunning and comfortable living space, even when working on a tight budget.
Writing for "My Interior Palace" allows me to share my knowledge and experience, helping others make the redesign process more efficient and avoid some of the rookie mistakes.
Contact Me
If you have any comments or questions regarding the content of my articles, feel free to get in touch through my email: [email protected]
I love helping my readers with any interior design issues they may have and your feedback also helps me get better at what I do.