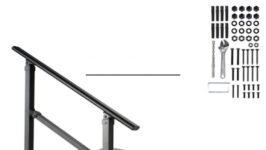 Innovative Stair Railing Designs to Elevate Your Home's Aesthetics
An important and vital component of today's minimalist interior designs, luxury stair railings convey a feeling of sophistication and legendary style. Modern staircases draw a lot of interest. Additionally, they produce a visual impact that highlights the space's overall style. To specifically create the kinds of designs that meet the highest standards for upscale and distinctive interiors, they are made using a variety of precious materials.
The proficient craftsmen at VEVOR attempt to produce stair railing that bear witness to grace, specialization, and uniqueness. Their elegant stair railings are available in a variety of styles, from traditional and elaborate to modern and revolutionary, and can be encountered in expensive residences, offices, and galleries all over the world.
Every outstanding house has a grand staircase that adds to the property's appeal. Even though there are plenty of conventional stair options in various styles that you can choose from, if you want something completely unique that can be utilized for both residential and commercial settings, think about having an individualized stairway made.
Designs of Stair Railings
The aesthetics of stair railings serve purposes beyond just offering support and safety. In your home, they provide a chance to highlight your creativity, style, and workmanship. Therefore, embrace the possibilities, experiment with different styles, and enhance the appeal and usefulness of your stairs with a well-thought-out railing. Here we will discuss certain hand-railing designs;
Balusters
The vertical posts that give the stair railing stability and support are called balusters. They can be custom-created, square, round, or any other shape, and they can be made of any kind of material to go with the overall look.
Handrails
Offering a firm surface for support when climbing or descending stairs, handrails are horizontal components that run the length of the stair railing. They would have to be safe standards in accordance and comfortable to hold.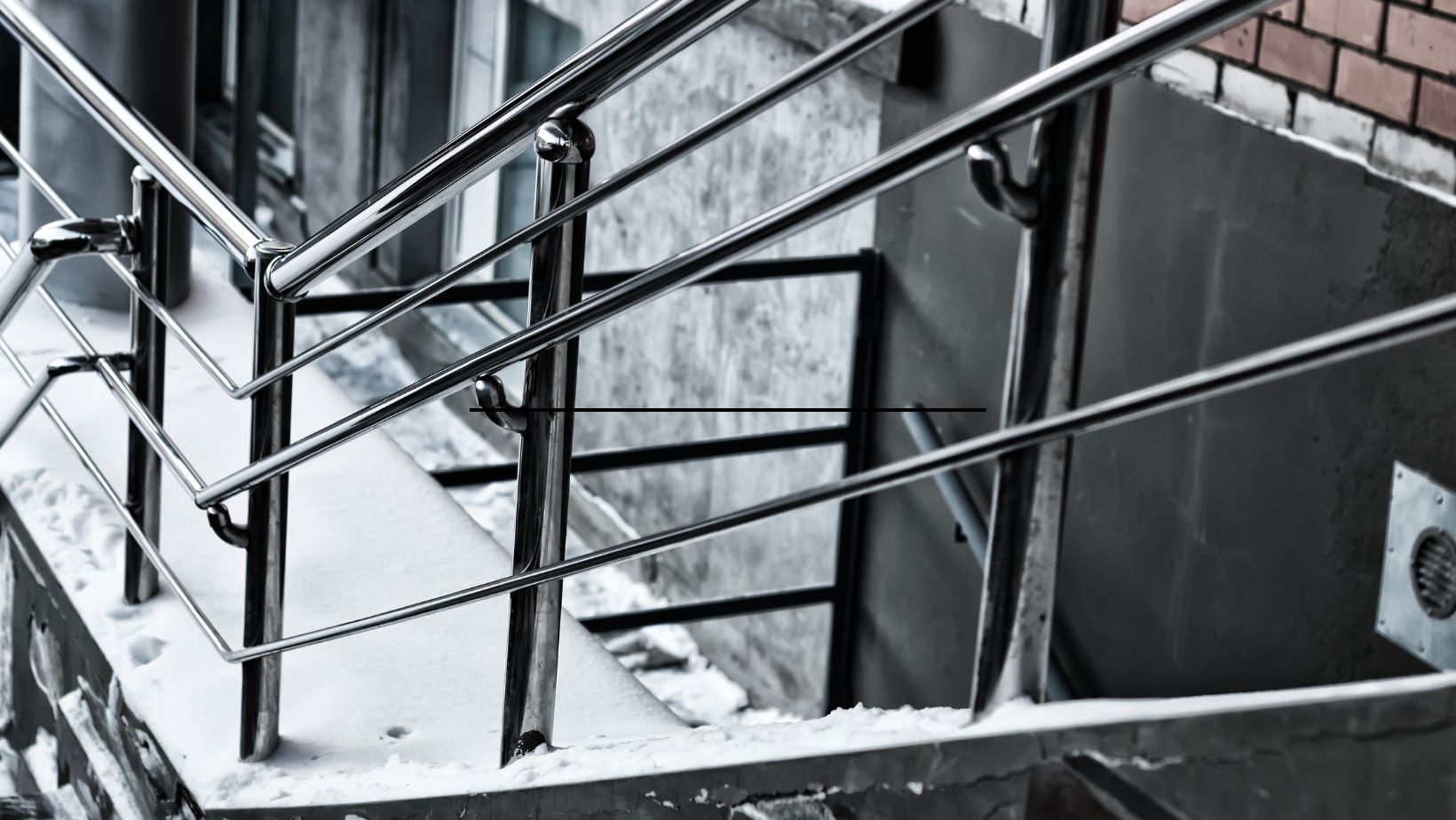 Newel Post
Larger, more noticeable posts known as "newel posts" are usually located at the top and bottom of staircases or at significant turning points. They function as a handrail and baluster anchor points and frequently have decorative elements.
Certain Innovative Designs
You can design a stair railing that not only improves the staircase's appearance but also guarantees everyone using it is safe by choosing the appropriate materials, styles, and design elements. Some of the innovative stair railing designs are the following;
Glass and Walnut
Glass, concrete, and walnut have been incorporated into this modern staircase design. Every streamlined interior includes modern stair railings because they optimize the property's aesthetics. Solid wood has been employed to craft the treads and rails, which are then hand-finished resulting in a wonderfully smooth surface.
This staircase's feature wall has been made of concrete in an effort to modernize the area. The glass improves the aesthetic appeal of the estate while provoking an impression of luxury by opening up perspectives and highlighting the clean lines of the staircase design.
Abstract Design
VEVOR relies on the best materials in an attempt to produce custom designs that satisfy the strictest standards for style and elegance. There are naturalistic elements in this design of the metal staircase. A variation in the size of leaves is used as decoration in the custom pattern.
A modern interior staircase is a great way to increase the security, curb appeal, and value of an estate. Metal casting, a technique that involves pouring liquid metal into a mold with a negative imprint of the desired shape, is used to create the metalwork. A sophisticated modern design is created by the solid marble risers and treads, which accentuate the black staircase.
Style Moderne
The solid zebra wood handrail on this metal staircase has a piano finish. Their talented artisans use the best materials to handcraft the prisms, spheres, and columns. Future generations of artisans have passed down the skills needed for constructing this legendary staircase.
The Collection of York Ville
The artisans at VEVOR strive to produce stair railings that are the summit of elegance and practicality. In the present endeavor, the art of Book-matched marble processing, an ancient and valuable technique that demands profound handcrafted understanding to execute, is used to create a redesigned contemporary staircase with marble stair treads and brass inlays using only the highest quality materials. These staircases are efficient, elegant, and well-made; they were designed specifically to fit into the interior of this clinic.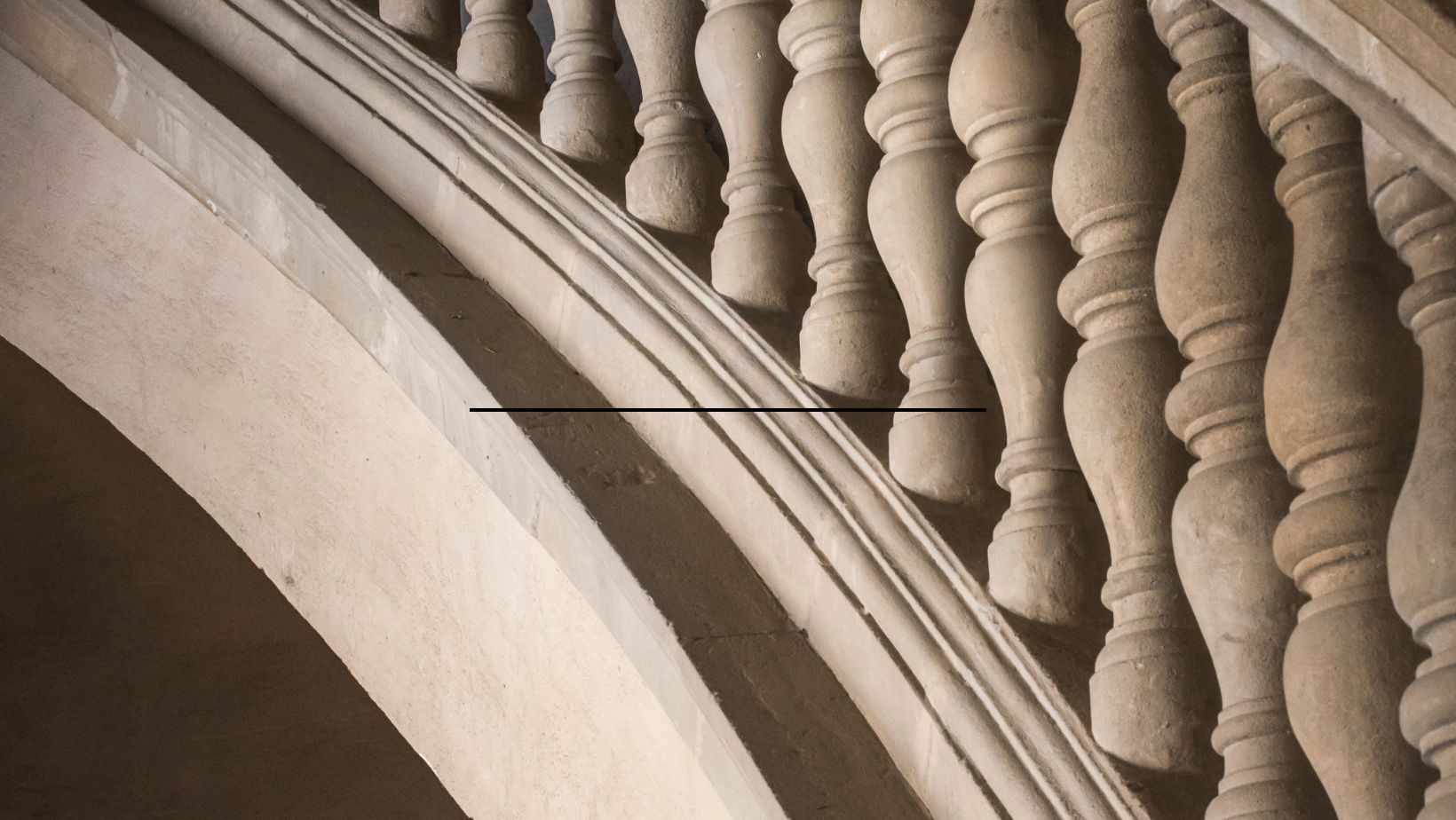 Final Reflections
Being one of the first things tourists see when they come and an amazing focal point for a home's design, luxury stair railings additionally improve the interior beauty of the estate. Elegant stair railings are frequently used as a home's foremost feature, improving and elevating the estate's overall aesthetics. The luxury stair railings, which come in a wide range of styles from conventional to ornate to avant-garde, are used to adorn opulent homes, workplaces, and galleries all over the world.