West Elm vs Poly & Bark – What's The Difference?
There's hardly anything that can change your home life for the better as the right furniture can.
Besides adding to your comfort, a proper choice of furniture will make your household more functional, improve its aesthetic appeal, and make the entire home feel more relaxing and enjoyable.
Even a single piece of furniture can spruce up the room and make your time spent there much more pleasant.
However, finding the furniture that will perfectly fit your home decor and match your taste is rather tricky.
This is particularly the case nowadays, with all the options available on the market.
A good rule of thumb is to always go with reputable brands, that have an established presence in the industry and numerous satisfied customers.
To make things a bit easier, I'll take a closer look at two furniture brands that match this description and compare West Elm vs Poly & Bark.
West Elm – Information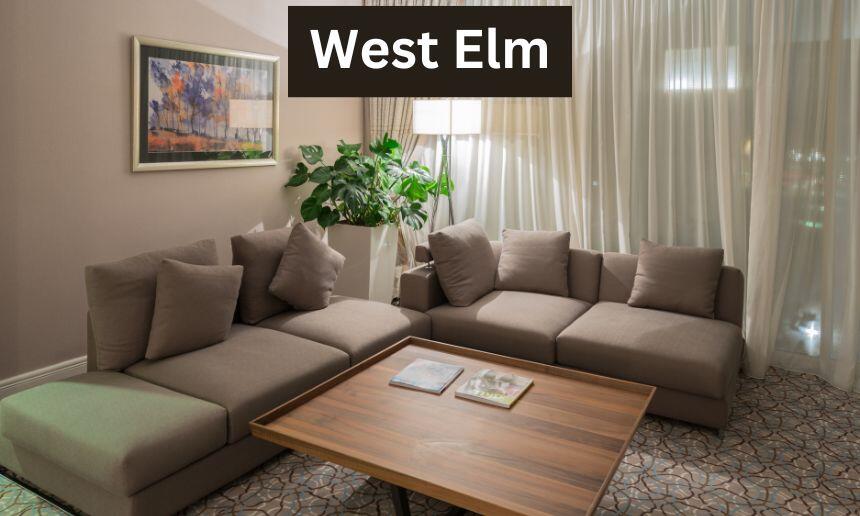 West Elm was established in 2002, as a part of the Williams-Sonoma furniture empire.
The fact that the brand operates under the umbrella of one of the most reputable names in the industry is pretty much a guarantee of quality and high standard of West Elm products.
While some of the Williams-Sonoma brands, such as Pottery Barn are more traditionally oriented,
West Elm offers a bolder and more modern design, with the offer that is generally geared toward a younger audience.
The furniture offered by West Elm is typically sourced overseas and assembled in the United States, where it goes through a quality control process to ensure it meets the standards set by the company.
The quality may vary depending on the specific piece of furniture, as some may feature premium materials such as solid wood, while others are made of engineered wood, MDF, synthetic leather, and similar lower-grade materials.
Poly & Bark – Information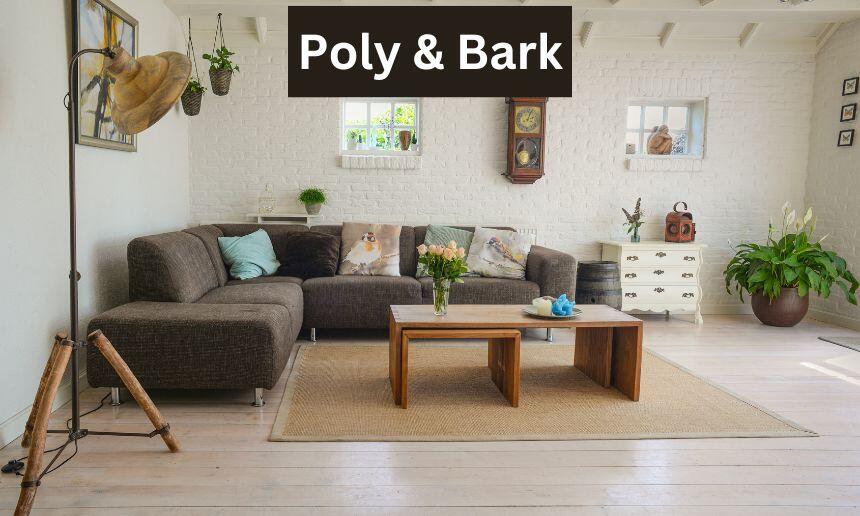 Poly & Bark was founded in 2005 and quickly became one of the leading direct-to-consumer furniture brands.
This means that they don't own any physical store, but, rather, all their products are sold through their site or marketplaces such as Amazon.
This allows them to significantly cut down the cost of their furniture and offer good furniture pieces at very affordable prices.
All Poly & Bark furniture is manufactured overseas, or more precisely in Asian countries, such as China, Vietnam, Taiwan, and Malaysia.
However, all the designs are done in-house and each piece that arrives in the US goes through a rigorous quality control process.
As a budget-friendly brand, Poly & Bark typically doesn't offer products made of premium quality materials but still provides furniture that is made to last and perfect for first-time homeowners.
Another reason to choose Poly & Bark if you're operating under budget is free front-door delivery.
West Elm vs Poly & Bark – What's the Difference?
West Elm and Poly & Bark operate under different business models, but both brands aim to offer their customers quality furniture at fairly reasonable prices.
Still, there are some significant differences between the two and these distinctions should play a major role in your decision if your choice is narrowed down to these two brands.
Below is a brief rundown of the main factors that separate West Elm and Poly & Bark.
Style and Design
West Elm is known in the market for its chick and trendy pieces, with edgy and bold designs. This means that most of their furniture features clean lines, bright colors, and often, unusual patterns.
On the other hand, Poly & Bark is more focused on mid-century design, which is probably the most popular style today.
They offer furniture with minimalistic design, neutral colors, and simple shapes. In general, their focus is on traditional and natural materials.
Another West Elm advantage is that they offer a wider range of products, and feature all kinds of furniture, home furniture, and home decor accessories.
Poly & Bark also have a varied offer, but the focus is mainly on tables and seating.
Quality and Materials
As most brands in a similar price bracket, both West Elm and Poly & Bark offer furniture that is closer to the mid-tier on the market, rather than high-end products.
However, the slight advantage here is on the side of West Elm, which still has a very wide range of products, so you're most likely to find furniture made of premium materials and providing great durability.
Plus, West Elm gets additional points for its commitment to environmentally friendly and sustainable sourcing, meaning they use materials such as FSC-certified wood, recycled fabrics, or organic cotton.
Pricing and Availability
While they fall into a similar price range, on average, Poly & Bark is still slightly cheaper than West Elm.
This is mainly due to the fact that they don't operate any brick-and-mortar stores and deliver their products directly to customers, so the costs are lower and those savings are reflected in the price customers pay for their product.
On the other hand, as West Elm runs more than 100 stores all over the globe, you can test and personally check every piece of furniture before you buy it.
Which is Better West Elm or Poly & Bark?
Each of these two brands has a lot to offer and either can be a better option for certain types of customers.
If you're looking for slightly higher quality furniture and more durability, you should opt for West Elm.
Plus, this brand will likely be a more suitable solution for homes with a more modern interior design.
Poly & Bark is better for homes with more traditional home decor and for those working under a restricted budget.
Not only do their products tend to be cheaper, but they also offer free delivery to your front door and affordable white-glove service for all products.
Conclusion
If you're looking to remodel your home, or simply spruce up the existing decor, both West Elm and Poly & Bark are worthy of your attention.
This is especially the case if you don't plan to spend much, as both of these brands offer decent quality in the affordable price range.
Still, West Elm and Poly & Bark have their advantages and disadvantages which could make them a better or worse fit for your needs.
So, to make the right choice, you'll have to carefully consider what each of these brands offers and base your decision on which one is closer to what you want.