Jackson Furniture vs Ashley Furniture – What's The Difference?
If you're looking to refurbish your house, or even just rejuvenate the living room or add some class to the bedroom, choosing the right furniture is the key to making your project successful.
It will make your home more functional, comfortable, and stylish.
Plus, the proper choice of furniture will allow you to showcase your taste and personality, making the house truly feel like your own.
So, the task of finding the perfect furniture for your home shouldn't be taken lightly and requires some serious consideration and research.
However, that's easier said than done, especially with the abundance of options available on the market.
To help you with your search, I'll take a closer look at two of the most popular brands in the US and compare Jackson Furniture vs Ashley Furniture to see how they differ and which one is a better fit for certain types of home decor.
Jackson Furniture – Information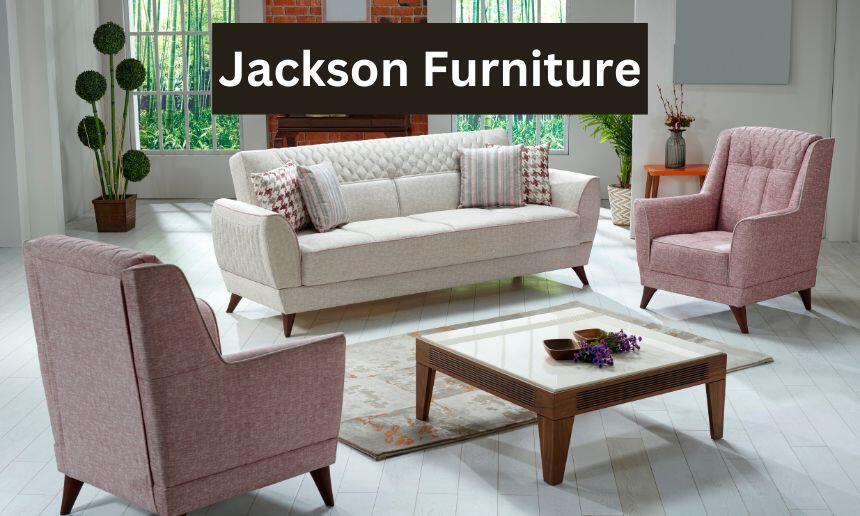 Jackson Furniture has been in business for nearly a century and, over time, has firmly established itself as one of the leading furniture brands in the country.
Today, Jackson is a nationwide industry giant with 6 factories on US soil and more than 1,500 employees and vendors.
From its beginnings to the present day, the goal of the company has been to create comfortable and durable, but still affordable furniture, mainly intended for families and households with children.
So the emphasis is on comfort, which is why most of the brand's furniture features soft fabrics and soft cushions.
Jackson offers a variety of different products, but they're best known for their sofas, sectionals, and recliners, including Catnapper, probably the most popular product of its kind in the United States.
There's a variety of styles to choose from, but most pieces are best suited for traditional homes, with classic home decor.
Ashley Furniture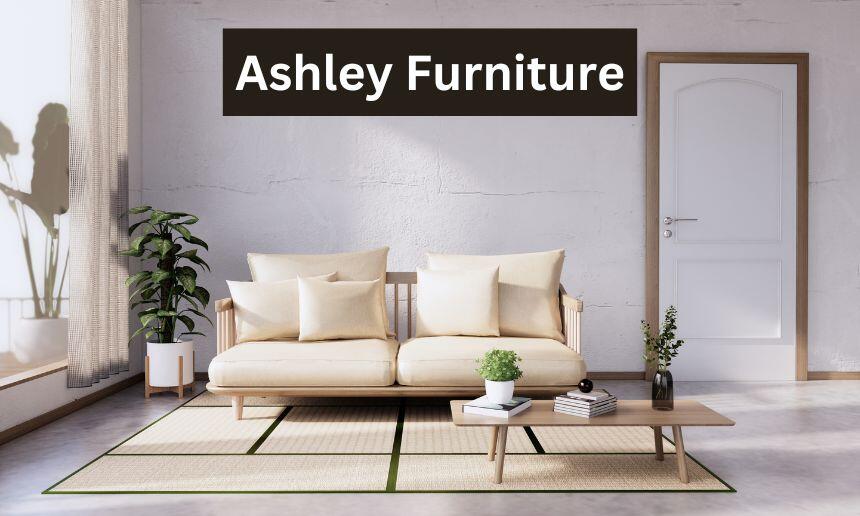 Established more than 70 years ago, Ashley is today one of the largest furniture companies in both the United States and the world, boasting over 1,000 retail locations across the globe, while their products are also available in more than 20,000 independent stores.
Ashley has established a presence in more than 60 countries worldwide.
The company also sources materials and manufactures its product internationally, with several factories in the US, but also operating plants in China and Vietnam.
As one of the largest companies in the industry, Ashley offers furniture in a variety of styles and at a wide range of price points.
Still, the majority of their product is very affordable, and their offer is geared toward the average American family.
While there are plenty of traditional pieces to choose from, most of Ashley's catalog is designed to fit contemporary homes, with a sleek look and clear lines.
Jackson Furniture vs Ashley Furniture – What's the Difference?
| | | |
| --- | --- | --- |
| | Jackson Furniture | Ashley Furniture |
| Product Style | Classic and traditional designs | Wide range of styles, from traditional to modern |
| Customization | Limited customization options | Extensive customization options |
| Material Quality | High-quality materials | Wide range of quality levels |
| Showroom Availability | Showrooms available in select locations | Extensive network of physical stores |
| Price | Affordable price points | Mid to high price points |
Even though both brands have the same basic business principle – to offer quality furniture at reasonable prices, there are some significant differences between the two.
The things that separate these two companies and their offer should be the key factors when deciding which one to purchase.
Below is a short overview of the main differences between these two brands.
Style
As I already mentioned. Jackson Furniture tends to put focus on a more classic style of furniture and timeless designs, that are best suited for homes that already feature traditional home decor.
This means that pieces offered by Jackson Furniture, typically feature neutral colors, and simple shapes, with an emphasis on increasing the comfortability of each product.
On the other hand, the furniture coming from Ashley is more trendy and chic, and wouldn't be out of place in any contemporary home, featuring a more modern home design.
That modern style, along with functionality, is the key point of concern for Ashley's designers.
Variety of Options
While both companies offer a fairly wide range of products, you'll have much more to choose from when shopping at one of Ashley's Home Stores.
Typically, the majority of products offered by Jackson are intended for maximum comfort in the living room.
So, their catalog mainly includes pieces such as sofas, recliners, sectionals, sleepers, lifts and regular chairs, and ottomans.
Ashley, however, has a much wider range of products, manufacturing and selling pieces for almost every room in the house.
Quality
Both of these brands, Jackson and Ashley, have a fairly good reputation when it comes to the quality and durability of their products.
The simple design and high-quality materials used in the production of Jackson furniture are the key reason why products coming from these companies usually last for years and are fairly resistant to wear and tear.
Plus, all of their products are made in the United States.
Ashley's reputation in this area is not much different, and the company is well-known for its innovative approach to furniture design and frequent introduction of modern materials, and implementation of the latest technology developments.
However, with the offer as large as the one at Ashley, the quality can sometimes vary, depending on certain pieces.
Plus, some of the products are manufactured in China and Vietnam, which can sometimes be a reason for concern.
Price and Availability
When it comes to pricing, both Jackson and Ashley belong to the group of the more affordable furniture brands in the United States.
Still, in general, Ashley furniture stands to be cheaper than the similar pieces you may purchase from Jackson.
However, Ashley has a huge variety of price points, so some of their products, depending on the material and design, can be in the more expensive price bracket.
Besides being generally cheaper, Ashley also has an advantage in terms of availability.
The products from both brands are available both online and in physical stores, but you're much more likely to find one carrying Ashley furniture close to you.
Ashley has one of the largest retail networks in the US and many locations worldwide, so their furniture is more accessible to a larger audience.
Which is Better Jackson Furniture or Ashley Furniture?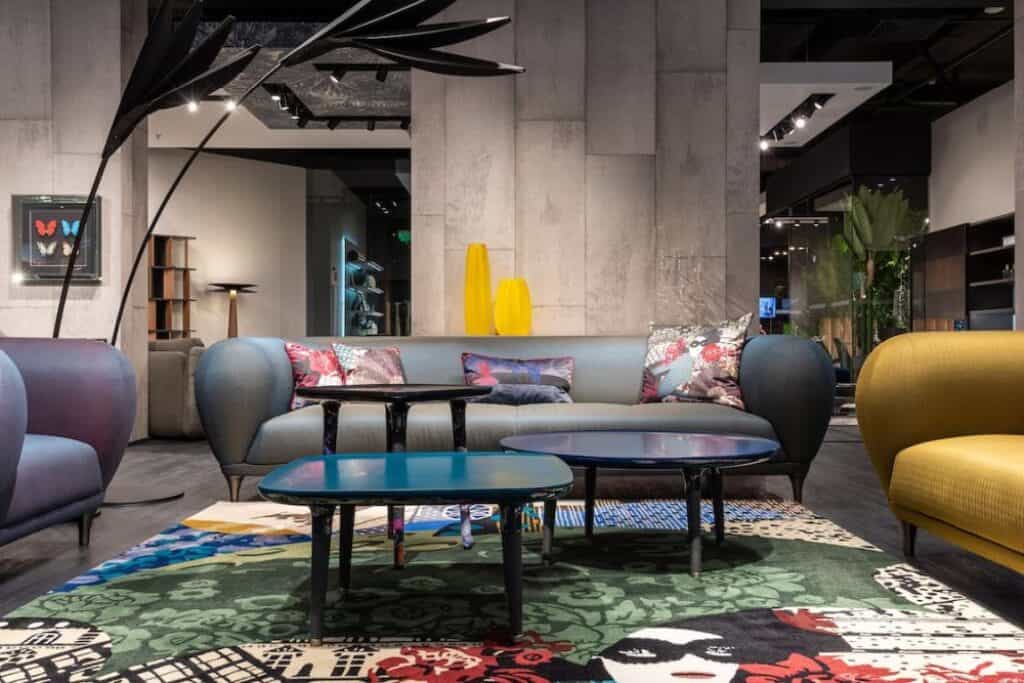 As you can see, both of these furniture brands have plenty to offer to their potential customers.
The answer to the question of which one is better will largely depend on your particular requirements and personal taste and style.
If you have a more traditional home and list comfort and quality as your priorities, it's very likely that Jackson Furniture will be the better option.
On the other hand, if you're looking for a more modern type of furniture, want more choice when shopping, and work on a restricted budget, you should probably go with Ashley Furniture.
Conclusion
No matter if you choose Jackson or Ashley furniture, you're more than likely to feel good about your choice and be happy with the products you purchase.
Still, even though they're both very good and reputable brands, Jackson and Ashley definitely cater to different audiences.
While Jackson goes for more family-oriented and traditional folks, Ashley furniture is mainly indeed for the younger crowd, particularly first-time homeowners who are just getting settled and are looking to create more modern home decor.
Whatever your decision ends up being, make sure it comes as a result of some careful deliberation and consideration of both the advantages and disadvantages of each brand.