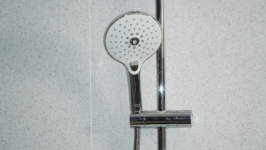 Shower Head Options for a Quick Bathroom Upgrade
Sometimes, the little things in life can make the biggest difference. Take shower heads, for instance. Many of us put up with low-pressure shower heads that barely get the job done when what we really want is a multi-feature option with plenty of pressure and a consistent spray. As it happens, this is much easier to achieve than you may have thought. There are plenty of shower heads that will give you a spa experience every time you shower, and they will only take a few minutes and minimal tools to install.
When considering the options, keep in mind that you could get more features than just a few adjustable spray settings. For example, some models have high-powered jets that can make cleaning the bathtub a breeze. Others include a handheld unit for more versatility.
Whatever you're looking for, you'll probably see something you like below; these shower heads have been vetted by experts and are sure to make every shower feel special.
Glacier Bay Modern Square Raincan Fixed Showerhead
Here's an affordable showerhead that outperforms the competition, even models that cost five times as much. The shower head is huge, with a square construction that provides amazing coverage. You can leave it facing down for an authentic rainfall feel, or you could position it at an angle for a more traditional shower experience. However, you may have to buy a shower arm extender, and there's only one spray setting. That being said, this showerhead provides excellent value for money and is perfect for anyone who wants a spa-like experience for a low price tag.
Hotel Spa High-Pressure 8-Mode Handheld Showerhead
This is the #1 showerhead on Amazon, and for good reason – it's the perfect combination of settings, performance, and affordability. You can switch between eight spray settings, including a "power wash" setting that's designed to make cleaning easier. Plus, with a 72-inch hose, cleaning both yourself and the shower will be more convenient than ever. You may have to de-lime it occasionally to ensure a consistent high-pressure spray, but this is easy to keep up with.
HammerHead Showers – Shower Filter
A quick and easy way to upgrade any shower head is by simply installing a universal shower filter. HammerHead Showers make filters from solid brass, so they last for many years. Within an all-metal housing is a replaceable filter cartridge packed with the most effective materials available: KDF and calcium.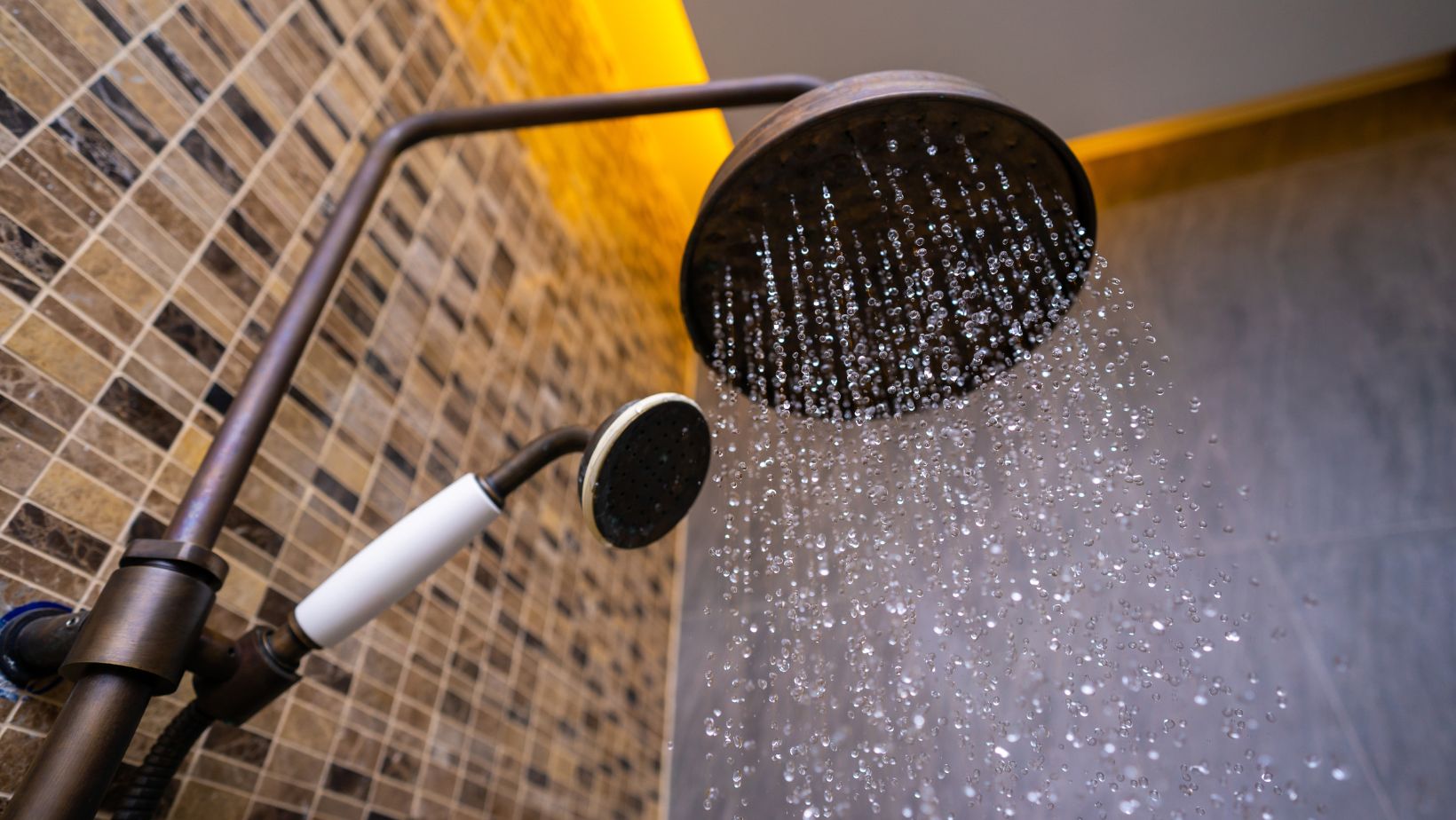 These shower filters will reduce chlorine and heavy metals which results in cleaner water. It is highly recommended to add an inline shower head filter that removes chlorine and leaves you with healthier skin and hair.
Waterpik Chrome PowerPulse 2-in-1 Dual Shower System
Most handheld shower heads feature a single fixture that can be removed from a base; with this shower head, you won't have to choose. You'll get both a handheld and an overhead part, which can be operated simultaneously for even better coverage. Users love this feature, since they can keep enjoying the warm water even when they're using the handheld shower head on specific areas. There are also 10 spray settings, which is impressive for such an affordable showerhead. However, some users note that the dual system makes it too bulky for smaller showers and is a bit complicated to install. Even so, overall ratings are very positive.
DELTA FAUCET H2Okinetic Technology Showerhead with Wand
According to the makers of this shower head, the high-velocity wave pattern gives you three times more coverage than the typical shower head – without actually using three times more water. Internal controls regulate the droplet size, movement, and speed of the water, creating the feel of an abundant spray without wasting water. The center of the shower head can be removed as a handheld attachment and easily snapped back into place with the help of a powerful magnet. This isn't exactly a budget-friendly option, but users think that it's well worth the price.
Speakman Hotel Anystream Showerhead
Have you ever looked forward to staying in a hotel because of the high-pressure showers? If you want to replicate that feeling, then this is the shower head for you – it's commonly used in hotel bathrooms. It's designed to provide a decent level of intensity even when the water pressure is low and resists the buildup of lime or other minerals. You can enjoy the Massage, Intense, or Combination settings, which all function perfectly even with low water pressure. This may be a fairly basic showerhead, but it's still a great way to upgrade your bathroom.
Kohler Forte Showerhead
Whether you ask expert testers or everyday users, this showerhead is definitely a keeper. Rather than focusing on offering as many settings as possible, it sticks with the basics: great performance, quality components, and outstanding design. It can be installed in a minute or less, and the process doesn't even require tools. There are three different spray settings and a wide variety of finishes to choose from (including matte chrome, nickel, and gold). Plus, it's a fairly compact showerhead, meaning it can fit into even the tiniest shower space.
What to consider when choosing a showerhead
When picking your next showerhead, don't forget to consider the following factors.
● Is it easy to install? Many shower heads can be installed with no previous experience and few (if any) tools.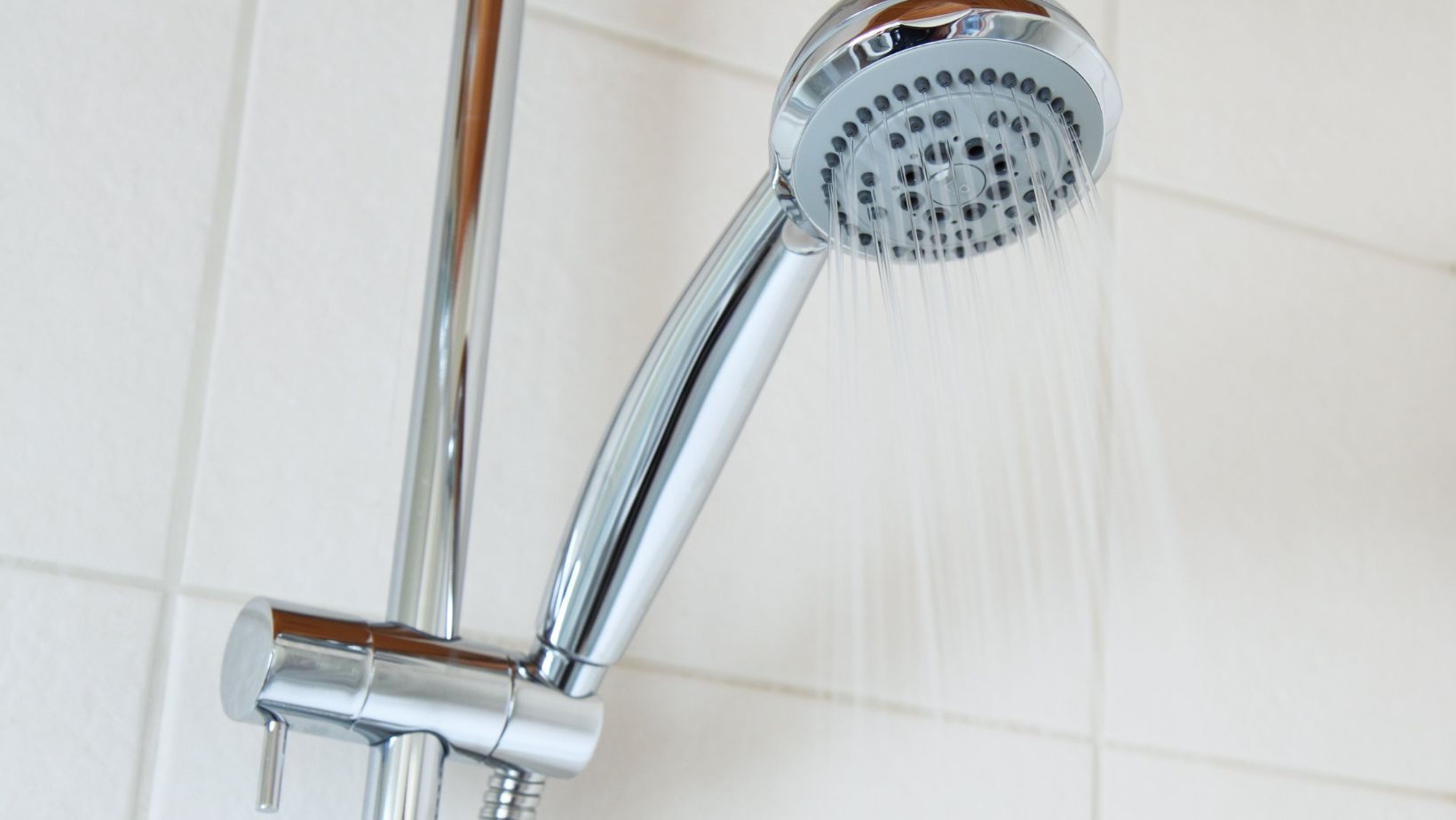 ● What type of system do you want? Popular options are single-head showers, handheld showers, and dual-head combos.
● What flow rate does it have? You may live in a place that limits flow rates, or you may want to keep your water bill as modest as possible. Either way, a well-designed shower head will have a fairly low flow rate while providing the feeling of abundant volume and pressure.
Sprucing up your bathroom doesn't require a full overhaul; it can be as simple as finding the right shower head.