Why Is Article Furniture So Expensive?
In less than a decade of its existence, Article has established itself as one of the leaders in the online-only, direct-to-consumer furniture market.
The high quality of their products, efficient shipping and delivery process, as well as excellent customer service, have made Article a go-to online store for many customers looking to add a new piece of furniture and freshen up their home decor.
With no retailers or other middlemen between the company and the consumer, Article is able to offer a very convenient shopping experience.
Plus, this allows them to cut down on costs before the product reaches the customer.
However, this doesn't necessarily translate into cheaper furniture.
Many people still find the offerings at Article to be rather costly, especially when compared to some of their competitors.
Below, I'll investigate why is Article furniture so expensive and explain what goes into the price of their products.
So, let's get into it.
Why Is Article Furniture So Expensive?
The primary focus of Article is to provide high-quality furniture at reasonable prices.
However, maintaining a certain standard of quality, both when it comes to the furniture itself and the logistics behind it, comes with a cost.
That is why plenty of pieces at the Article store still come with a rather hefty price tag.
To understand why this is the case, let's take a look at what factors contribute to the overall price of the products Article offers.
The main selling points of Article products and things that make this company stand out among the competition are the quality of materials and expert craftsmanship.
To maintain a high standard for their furniture pieces and ensure their durability,
Article typically only works with premium materials and employs proven designers and other experts.
High-Quality Materials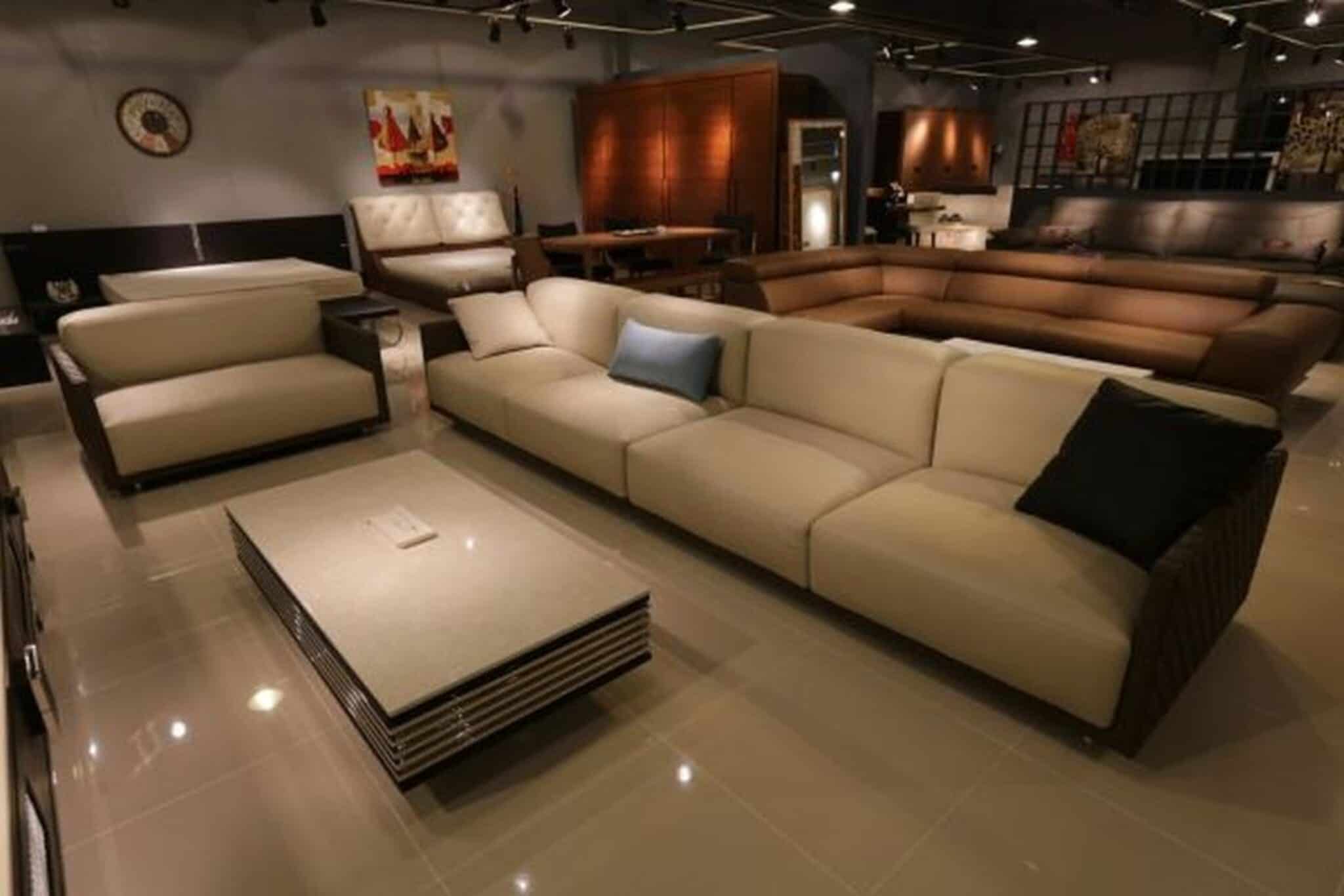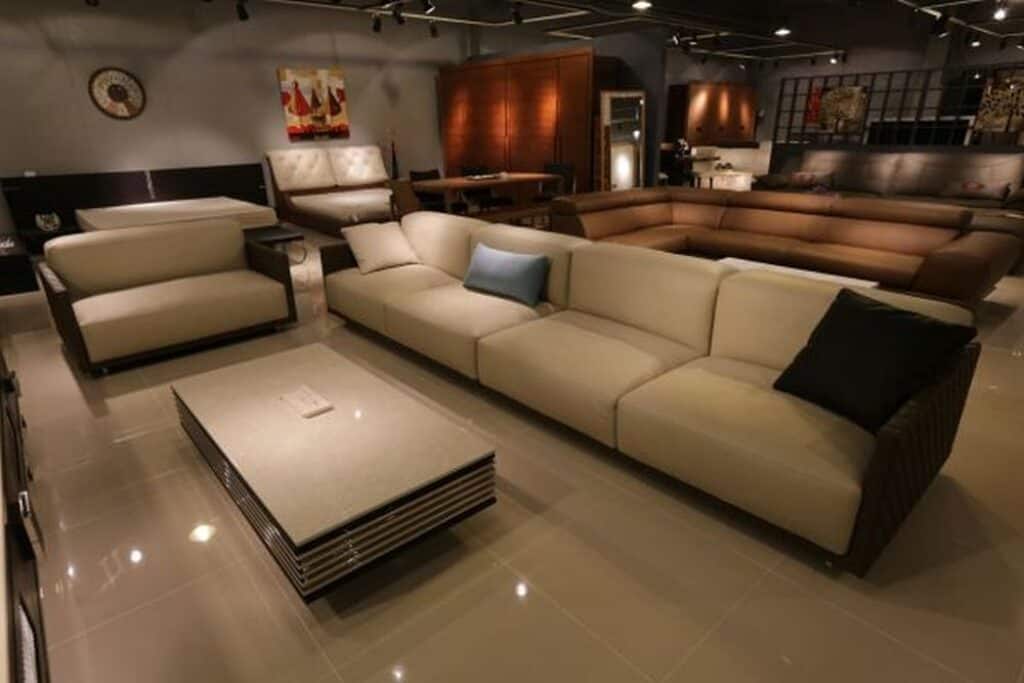 Among other things, Article prides itself on the fact that its furniture items feature only solid and premium wood, unlike the cheaper products that you can find on the market that are made with below-grade timber.
With the use of materials such as acacia or eucalyptus wood, the end products at Article are sturdy, durable, and highly resistant to wear and tear.
In addition, many of the furniture pieces at the Article online store feature aniline leather, which feels soft and natural, but is also generally the most expensive type of leather.
On top of all this, Article pays a lot of attention to the origin of the materials used for their products and looks to use only those that are sustainably sourced.
All this makes even the base cost of their furniture exceptionally high, even before moving on to the other stages of the production process.
Expertise
Article has made a name for itself and carved out its place on the market thanks to the superb quality and stylish design of its products.
Of course, this wouldn't be possible without expert involvement.
Throughout the entire process of creating a piece of furniture, from design to delivery to your front door,
Article employs some of the leading experts in the industry to ensure that every item you purchase at their store is a state-of-the-art product.
Additionally, Article customers also can always count on professional help when it comes to choosing furniture and creating perfectly styled home decor.
Of course, knowledge, expertise, and experience don't come cheap and that is reflected in the price you'll end up paying for Article products.
Overseas Production and Shipping Costs
A majority of Article products are sourced from overseas and produced in Vietnam, Indonesia, China, and India.
While this is often an indication of poor quality, this is not the case with Article furniture.
Even though they work with manufacturers from all over the world, Article has very strict criteria when choosing partners.
They thoroughly vet each factory they cooperate with for quality control and ethical practices.
However, this also raises the costs, especially compared to the products that usually arrive from overseas manufacturing plants.
Regular monitoring and in-person control of the manufacturing process can significantly raise production costs even before the furniture is shipped to US and Canada.
There's also the matter of shipping costs from these factories to the North American continent.
To ensure that furniture arrives at Article warehouses undamaged, the company takes certain precautions and all products are shipped under special conditions to maintain their integrity
Storage Costs
Article doesn't own any showrooms or brick-and-mortar stores, so all products are directly delivered to the customer.
As they feature a very wide range of furniture products and have most of the items in the catalog in stock at all times, this means that the company needs plenty of storage space.
Currently, Article has 5 warehouse locations across the continent, featuring more than 1 million square feet of storage space.
Obviously, maintaining storage this large and keeping staff that operates and works at these warehouses has its costs and that further increases the final price of Article furniture.
Delivery Costs
While they may occasionally use standard courier services, especially for smaller items, the company commonly uses carriers that specialize in furniture shipping.
This ensures that all products arrive in pristine condition. Furthermore, Article has its own delivery teams in 7 major North American markets.
This means that the furniture in these areas is shipped by Article trucks driven by Article employees.
This ensures the quality and efficiency of the delivery but also adds to the overall price that the customer ends up paying for the purchased furniture.
Conclusion
While Article prices may be a bit higher than what you would expect from an online, direct-to-customer store, you're more than likely to find their products worth the cost.
Even though the company sources its products from overseas and doesn't have physical stores or showrooms, Article is much more than a simple dropshipping service.
Experts from the company are involved in every stage of the product development process, ensuring that every piece they sell on their site fits the strict quality criteria.
So, while you may pay a bit more than at some of the competing online stores, the excellent service, top-notch product quality, and convenience of the entire shopping experience more than justify the price tag.