Castlery vs Article – A Comparison
Like many other industries, the furniture market has gone through a major transformation over the last decade.
Furniture shopping is more and more moving to the internet and an increasing number of customers are opting to make their purchases with direct-to-consumer online furniture brands instead of traditional brick-and-mortar establishments.
Instead of taking multiple trips to different stores, hauling stuff to your home, and wasting a lot of time and money as you do it, now you can choose and order a piece of furniture in a few clicks on your phone or computer and have it delivered straight to your door.
The rise of online furniture shopping has led to the emergence of many new brands.
Two that certainly stand you due to the quality of their products and service are certainly Castlery and Article.
Below, I'll compare Castlery vs Article and explain the major differences between these two brands.
So, let's get into it!
Castlery – Information
Established in 2013, Castlery has quickly managed to carve out space for itself in the furniture market and gain a reputation as one of the most trusted direct-to-consumer brands.
From the start, the focus of the company was on providing high-quality, durable, and stylish furniture pieces, but at affordable prices and with a streamlined shopping process.
Main Features of the Castlery Furniture Brand
Unlike most online stores that feature relatively modest inventory, Castlery features a wide range of all kinds of furniture and you can easily find pieces for every room in your house.
In addition, the service is very efficient and you can expect the ordered item at your door within 2-4 weeks, with free shipping and delivery for purchases over $999.
As one of the biggest issues of online shopping is the inability to test the products in person.
Castlery provides its customers with an opportunity to tour the Virtual Studio, showcasing all of the offered pieces.
Plus, the company offers free swatches so you can be certain that the color and texture will perfectly match your home decor.
Article – Information
The article started its operation in 2013, just like Castlery, and, for years, it has been one of the most popular and reputable online furniture stores.
The main reasons for such a rapid rise and huge popularity of the company are a wide range of moderately priced premium furniture pieces and a streamlined experience of shopping for furniture.
Main Features of the Article Furniture Brand
One of the major factors that make Article stand out among the competition is its extremely efficient operation.
Article works directly with overseas manufacturers and uses no retailers or resellers, delivering their products directly to the customer, effectively cutting out the middle man.
This allows the company to significantly cut down and provide their customers with furniture that is both affordable and made of high-quality materials.
As for the design, the focus is on contemporary pieces of furniture that easily fit into any modern home.
Article offers a huge variety of products, including sofas, tables, chairs, bedroom furniture, decor accessories, and others, with most of the items featuring sleek and stylish designs, with simple shapes and predominately natural colors.
Castlery vs Article – What's the Difference?
| | | |
| --- | --- | --- |
| | Castlery | Article |
| Furniture Selection | Offers a range of modern and contemporary furniture with a focus on customizable options | Offers a range of modern and mid-century inspired furniture with a focus on affordable luxury |
| Shipping | Offers free shipping and in-home assembly for larger items in select areas | Offers flat-rate shipping with no in-home assembly options |
| Return Policy | Offers a 14-day return policy for a full refund, with some exceptions for custom orders | Offers a 30-day return policy for a full refund or exchange, with some exceptions for final sale items |
| Warranty | Offers a 1-year warranty on all furniture, with the option to purchase extended warranty coverage | Offers a 3-year warranty on all furniture |
| Design Options | Offers a range of customizations for most furniture items, including fabric and color options | Offers limited customizations for some items, but primarily offers standard options |
While both Castlery and Article are solid choices if you're looking to purchase high-quality and affordable furniture, there are some differentiation factors that may sway you one way or the other.
Here are some of the most significant differences between these two brands.
Furniture Style and Selection
Both Castlery and Article boast a wide range of available furniture items, covering most of the in-demand styles and designs.
However, Castlery features a slightly larger offer, with more diversity when it comes to different styles.
At Castlery, you can find everything from more traditional pieces or mid-century modern ones to Scandinavian and industrial designs.
On the other hand, the focus is mostly on the modern and contemporary styles of furniture, characterized by minimalistic design and functional aesthetics.
Shopping Process and Customer Service
As with all online stores, customers shopping for furniture are mostly concerned with the shipping and delivery process, as well as return policies.
Both companies offer white-glove delivery service and free shipping for purchases over a certain amount.
However, Castlery also offers free assembly for more expensive items, while Article charges an additional fee for this service no matter the overall cost of the order.
The return policy is a bit more flexible at Article, as they offer a 30-day window for returning the purchased item, compared to 14 days at Castlery.
When it comes to customer service, the advantage is again on the side of Article.
Their customer support agents are always super helpful and professional, while Castlery is a bit behind in this area, at least judging by the customers' complaints.
Price
Products from these two companies come are relatively similar prices.
In general, Castlery tends to be more affordable, although Article also has a pretty solid offer in the lower-price bracket.
Which is Better Castlery or Article?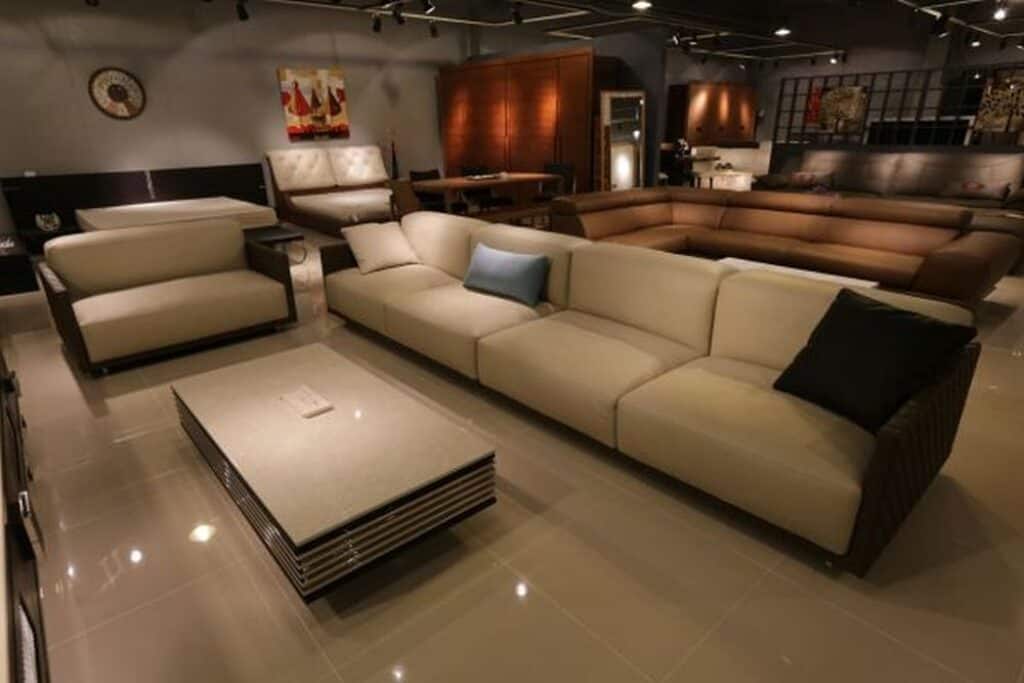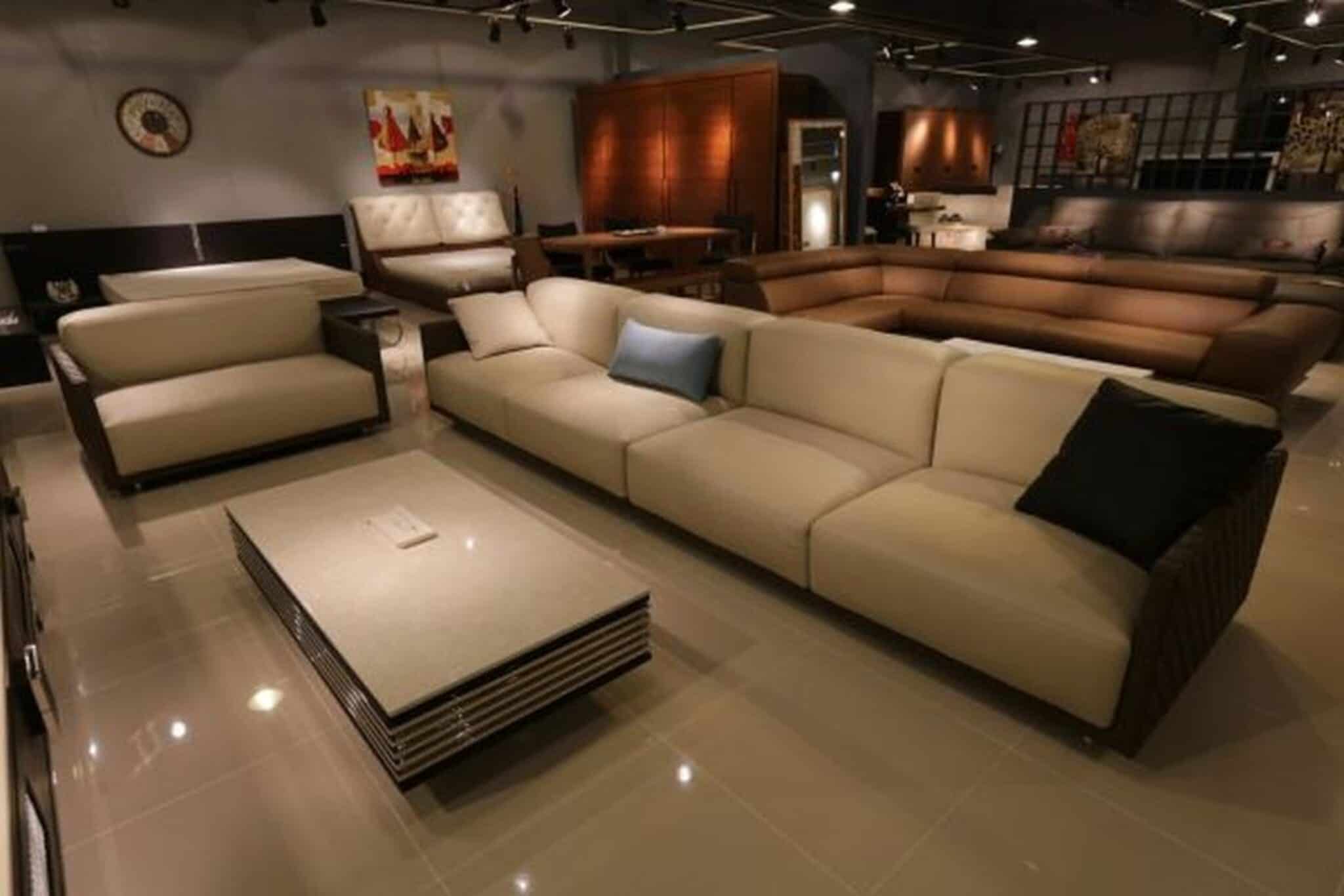 At the end of the day, the main factor when deciding between these two brands will be your personal preference, so the one that better suits your taste (and budget) will be the one that's better.
Castlery is likely to be a better choice for those operating on a tight budget and looking for a more diverse offer when it comes to different styles of furniture.
It's also a better option for those whose homes feature a more classic interior design.
Article, on the other hand, is better suited for customers who look to add a more modern touch to their homes and don't worry too much about the cost of purchase.
Conclusion
Both of these furniture brands are great options when looking to spruce up and refresh your home decor and you can hardly go wrong with choosing either Castlery or Article.
Each of these companies holds a place at the very top of the direct-to-consumer furniture market and for a good reason.
Most likely, you'll enjoy a pleasant shopping experience at both of these online stores.
Still, before making a decision to purchase a certain furniture item, make sure to carefully consider your needs and take your personal taste into account, so you'll end up with a perfect piece to complement your home.