PPG vs Behr – Which Is Best?
One of the best and easiest ways to add a breath of fresh air to your living space is to repaint the walls.
Adding a fresh coat of paint will revitalize any room and make you feel more comfortable and at ease in your own home.
However, not all paints are the same, so you have to be extra careful when choosing the brand and type of paint for your project.
If you do some research, you'll note that most recommendations usually revolve around only a couple of paint brands.
Two that you're likely to hear quite often are PPG and Behr.
Both of these brands are deservedly among the top paint manufacturers, as each of them offers quality products at a fair price.
Still, there are some differences between the two and I'll compare PPG vs Behr to explore what each of them can bring to your painting project.
So, let's dive in!
PPG – Information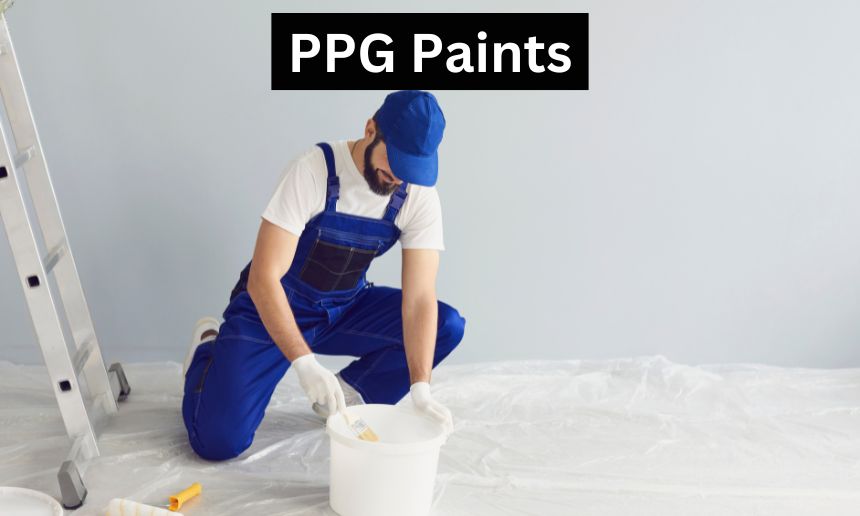 PPG paints are best known for providing excellent value for your money.
They deliver great performance, even in the rooms with unfavorable conditions, but are still quite affordable.
PPG's acrylic paints are very durable, easy to apply, fairly resistant to stains, and dry rather quickly.
Each of their products will work great to cover previous stains and deliver a uniform and even finishing color.
Two of the most popular options among PPG paint products are PPG Timeless and PPG Diamond.
The paint under the Timeless banner is a bit more expensive but provides long-lasting results on all kinds of surfaces.
It can be applied on walls, ceilings, trims, or pretty much any other surface. PPG diamond is a cheaper option and won't do as good a job hiding stains as Timeless.
However, its affordability makes it a great choice for covering large, relatively clean surfaces.
Behr – Information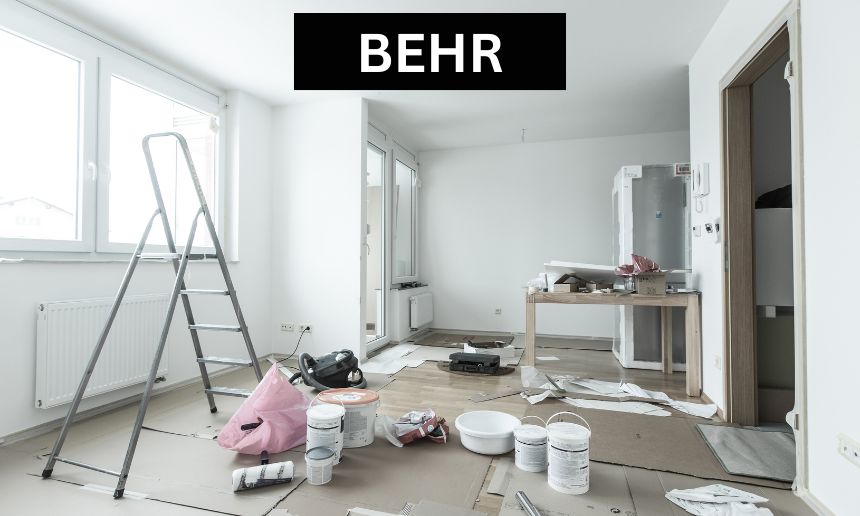 Behr is Home Depot's in-house painting brand and is exclusively available at their stores.
They offer multiple lines of paint products, so you're likely to find something suitable for any surface and design aesthetics.
It's mostly used by homeowners and DIYers, although some contractors also prefer it to other paint brands.
At Home Depot, you'll find four different varieties of interior paint, each with a different intended purpose, quality, and price.
The most expensive is Behr Dynasty, which provides extreme durability, 1-coat painting, and low VOC and odor.
The next one is Behr Marquee, a great product when it comes to stain resistance and ease of application.
The more affordable bracket starts with Behr Ultra, a scuff-resistant paint that offers great value for money.
The cheapest one, and at the same time, most popular, is Premium Plus, which works well for covering dirt and grime, but needs a 2-coat application.
PPG vs Behr – What's the Difference?
PPG and Behr both belong to mid-tier paint brands, more affordable than premium ones, but offering far better quality than cheap paint products.
In most cases, they will provide rather similar performance.
However, there are some notable differences between the two which you could be aware of as they should be the deciding factor in your selection.
Durability and Ease of Application
Behr paints, especially those that are more expensive, offer better durability and are easier to apply. This is particularly the case with Behr Dynasty and Marquee.
While you may not notice the difference right away, after a couple of years, Behr paint will likely hold up much better.
Still, PPG offers more than enough for residential use.
It's also important to note that Behr Dynasty and Marquee will require only one coat of paint, which is something none of the PPG paints can offer.
On the other hand, PPG products are known to dry very fast, cutting down the time needed between applying two coats.
Plus, if you opt for PPG Timeless, it's formulated with primer, so you won't need priming before applying the coat.
Availability and Price
Behr also offers more diversity when it comes to different paint types and different price brackets, which could be important for certain painting projects.
On the other hand, as Behr is sold only in Home Depot, PPG is more readily available, as you'll probably find it in your neighboring home improvement store.
PPG is also generally more affordable and easier on the budget if you're using products in the same quality tier.
Still, you should take into account that higher-priced Behr products will need only one coat which means that you'll need smaller quantities for the same surface compared to 2-coat paints.
Which is Better PPG or Behr?
When deciding whether to use PPG or Behr for your painting project, you should carefully consider the factors mentioned above.
Both paint brands have their advantages and disadvantages which make them better for particular jobs.
If you are planning to do just a regular repairing job, on surfaces that may be dirty but are not too damaged or stained, PPG is probably the better option.
You won't see much of a difference compared to using Behr, and will likely have to invest less money.
Behr has a much more versatile offer, so for the more complex jobs, it should be the one you choose.
Behr paints will easily cover the most stubborn stains and provide a durable coat of paint even in moist, poorly lit, and badly ventilated areas, such as kitchens or bathrooms.
Conclusion
Choosing paint for your project is a task that should be taken seriously as the right selection can mean the difference between a job well done and poorly painted walls that you'll have to redo in no time.
For your DIY needs and painting jobs in residential spaces, both PPG and Behr are good choices.
However, you should carefully consider what type of surface are you painting, the conditions in the room you plan to paint, and what kind of budget you're working with.
These are all the factors that should play a role in your ultimate decision.
While you won't go wrong with either of these brands, choosing the one that is a better fit for your particular project will provide more satisfactory and long-lasting results.